The G-Class Mercedes-Benz must be made until 2017 at the earliest to meet a contract with the German goverment and military. After that, the fate of this big beast is unknown and likely uncertain.
So let's send everyone's favorite posh SUV workhorse out in style!

A lowered roof, altered windowline, chopped tail section and lower ride height round out the changes in profile. Oh, and the spare tire is now inside the cabin.
2016 Mercedes-Benz G63 AMG Black Series - rendering

2014 Mercedes-Benz G63 AMG
In front, a similar lower/wider strategy is utilized -- with wider rubber and fender flares to go along with the 12-inch roof height reduction.
2016 Mercedes-Benz G63 AMG Black Series - rendering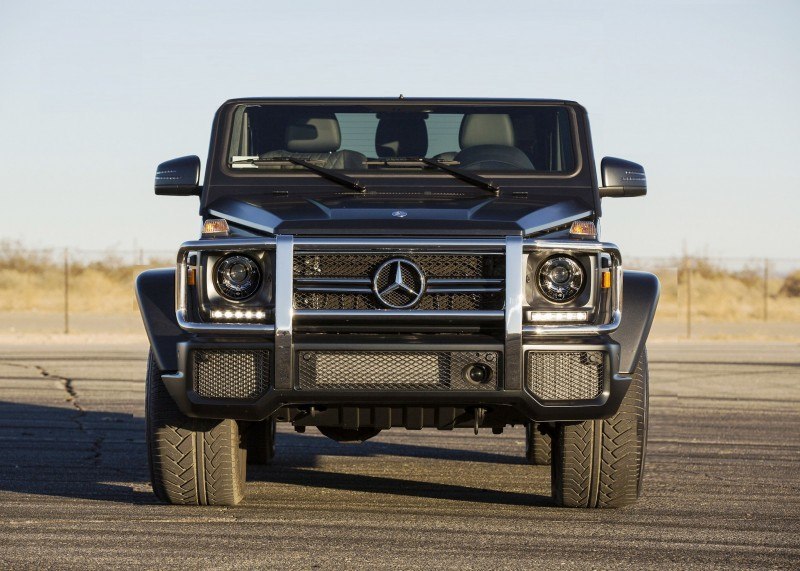 2014 Mercedes-Benz G63 AMG