UPDATE1 – High-Res Photos from Aston Martin now included.
But first… the name.  DP?
Ferrari has the FF — which we all are sure does not mean anything in sex slang.
But now we have the DP?
What is next in the hypercar naming lexicon?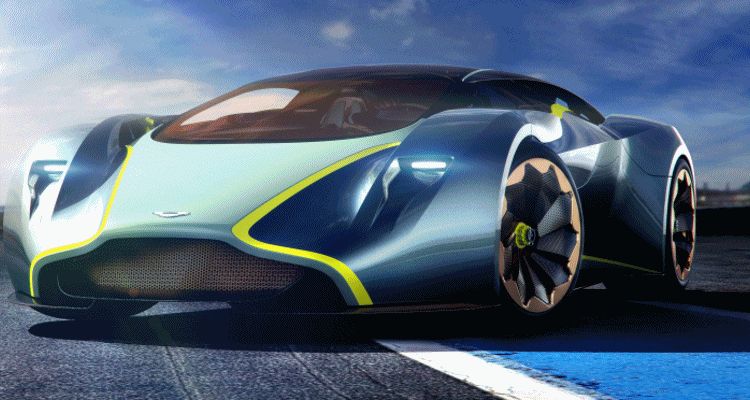 A perfect example of wanting what we cannot have this morning from Aston Martin.
The DP-100 Vision Gran Turismo broke cover today at Goodwood showing ultra-modern proportions and a mid-engine hypercar design study.
Of course, Aston is famous for many things. But mid-engine cars? Not really one of those things….!

But even so, many of the fresh ideas shown here on the DP-100 have applications in the design of the next-gen Vantage and DB10, including the floating rear wing, vented front fenders, horizontal lighting elements in front, and spike-LED brake lights in back.
Looks fun — want to go rip up the tracks of Gran Turismo 6 in this hot model!?
Aston Martin DP-100 Vision Gran Turismo
Aston Martin unveils virtual DP-100 racer for Gran Turismo®6
Published: Jun 27, 2014
Aston Martin is unveiling an exceptional new addition to the hugely popular PlayStation®3 exclusive racing game Gran Turismo®6 (GT6™) in the shape of the stunning Design Prototype 100 – DP-100 Vision Gran Turismo.
Developed in-house by the Design team at Aston Martin, led by Design Director Marek Reichman, DP-100 Vision Gran Turismo is a new, virtual-only GT racer that will be available for Gran Turismo®6 (GT6™) owners to download in July 2014, following the global launch at Goodwood Festival of Speed.
Starting with nothing but the traditional 'blank sheet of paper' the design team and design engineers worked for six months to create the new addition to the Vision Gran Turismo stable of race cars. Clearly pushing the boundaries of what an Aston Martin could be, DP-100 not only looks beautiful but also boasts a high degree of engineering integrity.