PART THREE: How to Make the Next BMW Z4 As Sexy As It Should Be.
Okay now!
We've decided in the previous Concept Flashback articles that both these 2011 BMW concept cars have some unusual bits. They are harder to love than they should be.
These are not four-door sedans, or even hot SUVs. These are pure-bred sports cars. Two-seat, rear-drive roadsters.
Remember how you felt when the 1994 BMW Z3 came out?
That is what we are going for here. An immediately craving.
ON TO THE VOTING…
Here are two photo polls of the BMW concept roadsters. Including each photo in mini gallery below the polls, so you can see a close-up if you want.
Simply click on your choice to register a vote. After that, the results will be dynamically populated as more people vote over the next day or so.
NEXT…
NEXT…
LAST ONE…

Not solving major world issues here, but this will be an interesting mini focus group for these roadsters, at a time when the new Z4 is in a critical development phase.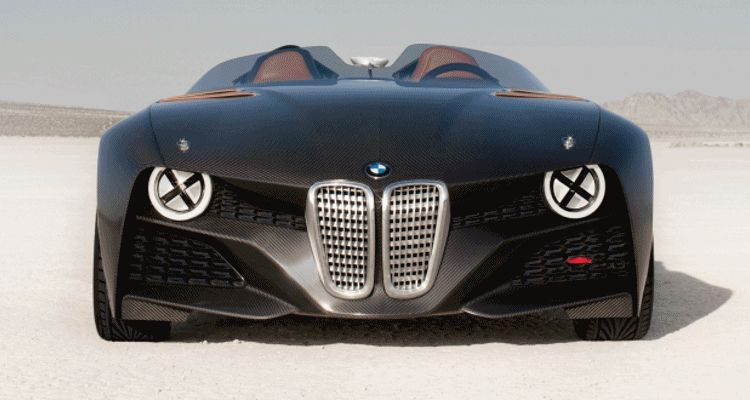 (And also included at bottom of page below.)
2011 BMW Vision ConnectedDrive
In the previous 328 Hommage article, we outlined all the reasons the current Z4 is struggling to find a sexy new direction for its next-gen model, expected in 2015 or 2016.
This pair of concepts from 2011 explore two different paths to luring buyers back into the two-door BMW roadster fold.
Let us begin on a positive note: we love the tail of both cars, and like the doors in the Vision Connected Drive. We animated them here sinking into the sills, a la the 1989 BMW Z1.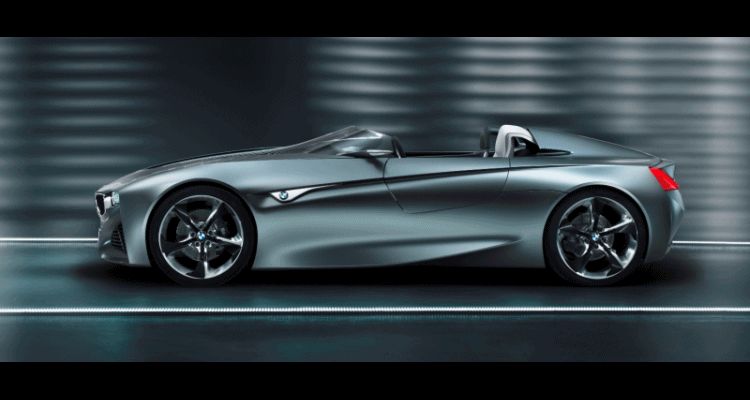 BMW Z1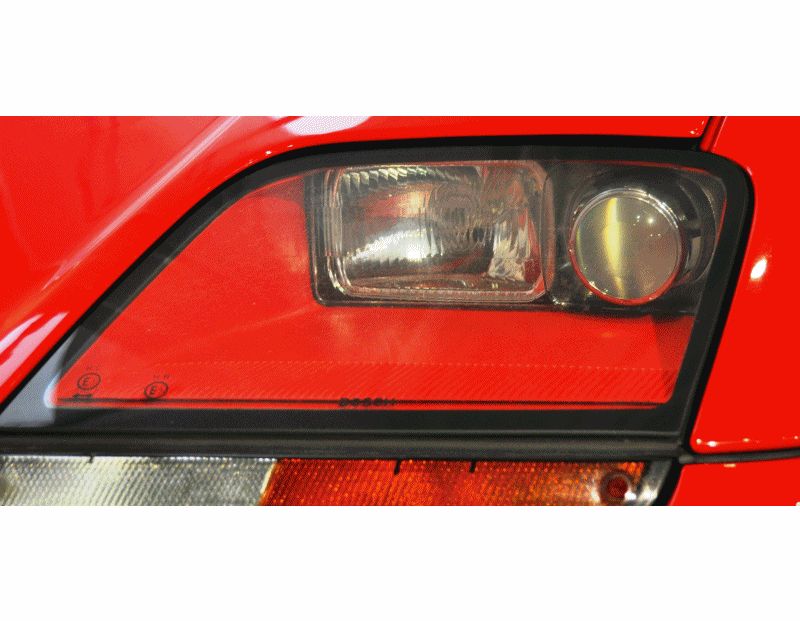 So which is this one of the 2011 concept pair – past or future?
You remeber the Vision ConnectedDrive. It is the one whose panel gaps are lined with fiber-optic lights to share your mood with other road users. (Gag)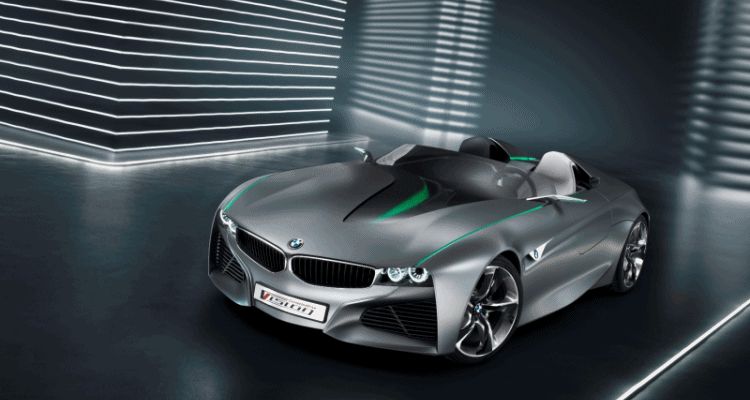 So it would be red if you were busy and in a fuckoff mood, but blue for cruising and green for Eco Pro modes. (double gag).
A bad idea. Probably sounded good at the time, and I recall thinking that it was cool at the time. But in retrospect, what a bad idea.
Below we identify what we think the current Z4's main problem is: and it is right on the nose of the car.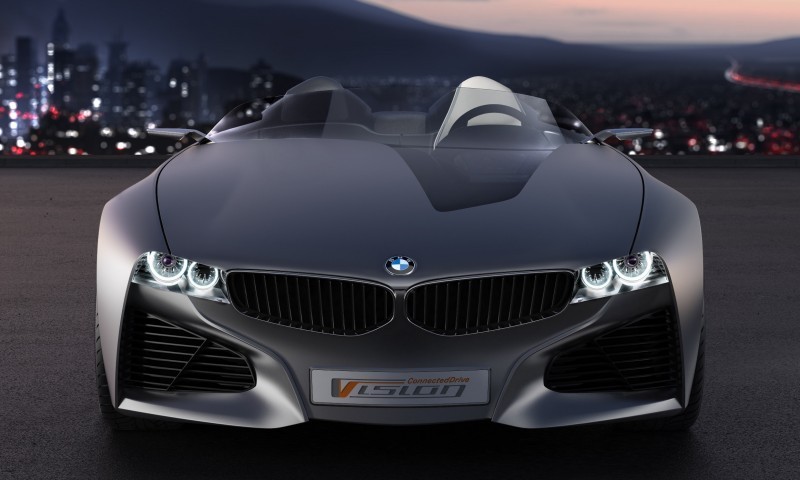 It looks weird from the front. It just does. Not sure how else to say it.
So if the Z4 is a nose away from greatness, which nose to give these sleek proportions for the new model?
328 Hommage test nose:
A retro double kidney grille with deep verticality?

Single headlamps?
Vision CD test nose:
a broad and slim pair of kidneys

slim and sharky/snarky pairs of round headlight elements?

To be honest with you guys, after spending a lot of time cropping every photo, I hate them both. I really do.
But I hate the VCD's nose so much more.
Reasons are:
It is hideously cross-eyed, with inverted double lights that are too small, badly shaped, and housed in an ugly shape overall

The floating wings are cool, and actually remind me of the new NC2020 Vision GranTurismo in some ways.

But they are blaoted and fat, making the cross-eyed VCD and its open maw look like a bottom-dwelling sea creature.

The overall flow of the asymmetrical hood makes everything much, much worse.

Yuck.
So what to do? How to make the 2016 Z4 sexy and desirable? We do not have all the answers. There are some good ideas here in profile and from the rear. But overall, both these noses are total failures at the bring-sexy-back mission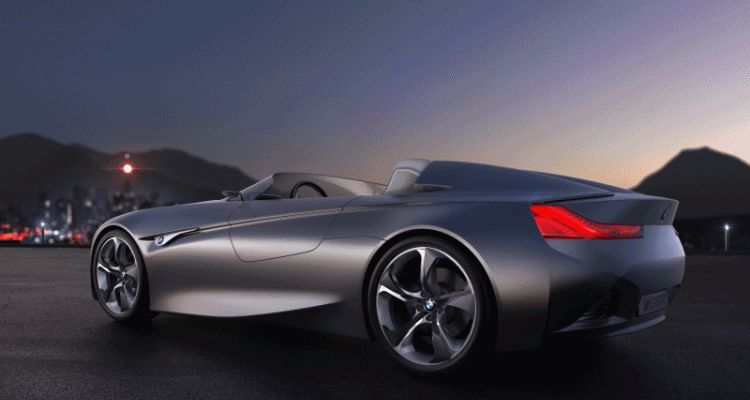 2011 BMW Vision ConnectedDrive