The Jeep Wrangler lineup is larger and more inviting than ever for 2014.

2014 Jeep Wrangler
Standard V6 power and a new six-speed manual start things off in the two-door trucks from about $23,000 — which is an excellent driver's package versus previous entry-level Wranglers.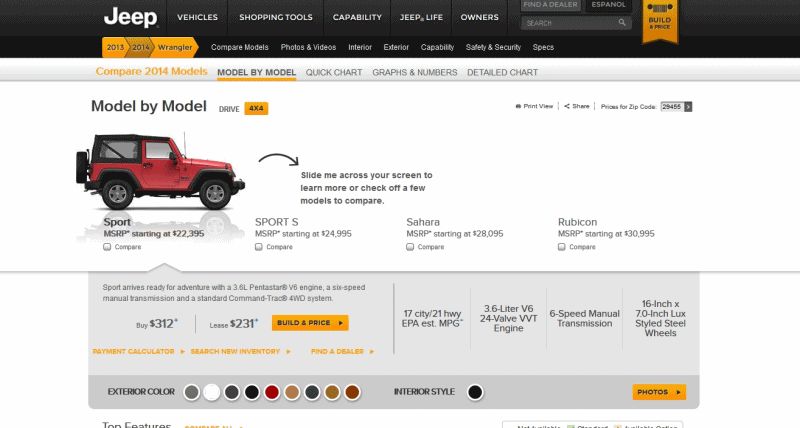 The Wrangler with the four-cylinder and automatic in the 1990s (of my high school days) was a very fun truck to ride around town in. Truly one for those who want to see and be seen doing the coolest things with the coolest people.
But at anything over 50mph, the soft-top Wranglers of the 1990s lost me for good. The ride and wind buffeting are… still quite memorable.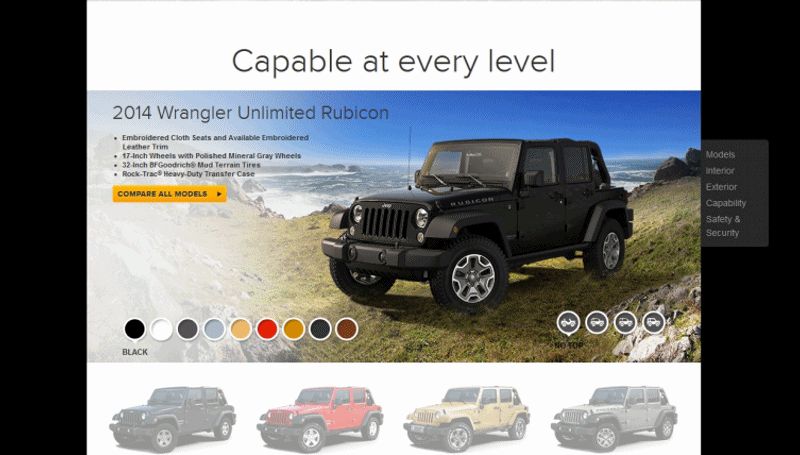 But why not overlook these items for all the Wrangler's off-road prowess and previously-mentioned cool points? With the old standard engine: there just was nothing to love in the driving experience versus the older, more-powerful 1980s Wranglers.
The old 4.0-liter Inline-six was a great engine. Its robust manual transmission was so strong that it was my first time nailing clutchless upshifts on max throttle. Yes, it could be done — and was glorious!
All this historical powertrain info is just to put the new Wrangler's improvements in perspective. The new Wrangler's standard 285-horsepower 3.6-liter V6 engine was the final missing piece of the Wrangler's full chassis re-do in 2005 or so.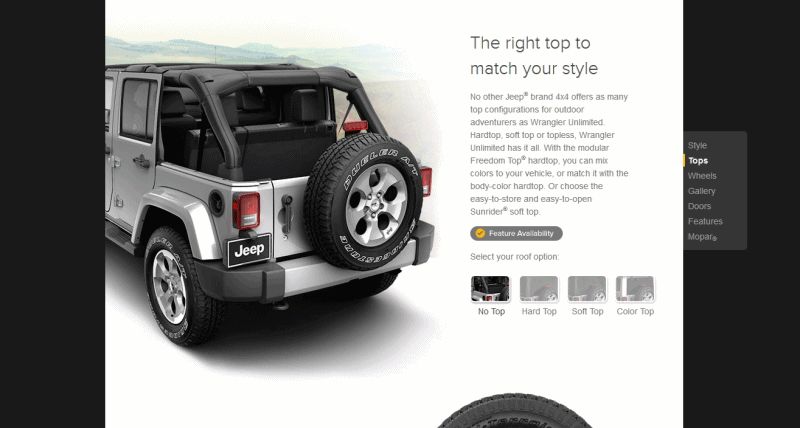 With that potent standard V6 comes a six-speed manual comes standard, but the optional five-speed would be my grown-up choice in a heartbeat these days.
4×4 is also standard, so what are these dozens of various models from which to choose? Lots of special editions for this year, including:
— Rubicon X
— Willys — Color Hardtop not available (at least on Unlimited Willys)