This Phantom Series I Rolls-Royce V12 rumbled out the factory doors in 1925, but did not add these gorgeous stream-liner panels until its coachwork was complete in 1934.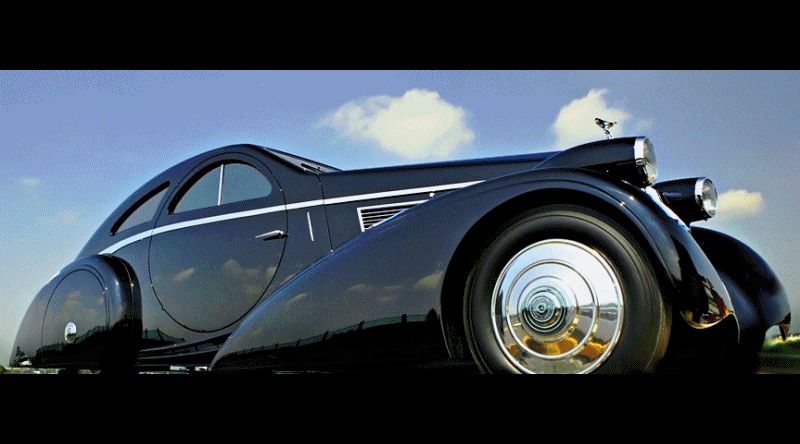 There is much to learn from this Jonkheere Aerodynamique Coupe – even today.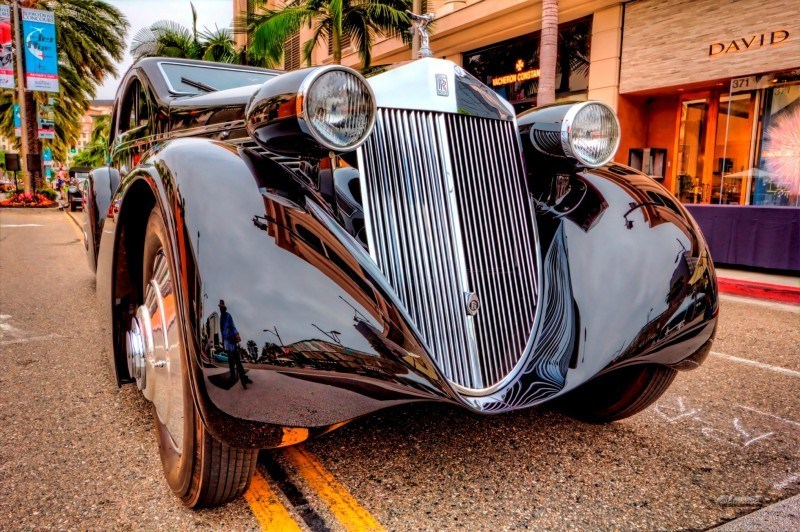 The grille treatment is remarkably swept-back, but maintains the classic proportions very artfully. It is very hard to imagine these designs being fabricated by hand, but that was the only way to achieve results like this in the early 1930s.

CAD-CAM has come a long way since the Round Door Coupe – but very few of this car's contemporaries went as far to achieve true high-speed performance.
Even the Voisin Demi-Berlin and the Bugatti Royale were far more practical than this one-off Aero Phantom Coupe.
Items coming back into vogue that appear on this Rolls-Royce?
— Cool doors
— Shrounded mechanicals and wheels
— Twin sunroofs
— Slatted rear window
— Ground effects bodywork
— Ultra-low ride height
— Front Splitter
— Rear horizontal stabilizer (giant central spine wing)
Exterior Gallery – 1925/34 Rolls-Royce Phantom I – Round Door Aero Coupe
Historic Photos – 1925/34 Rolls-Royce Phantom I – Round Door Aero Coupe