Something about the GS is quite special on the roads. This car looks wide, brand-new, and clearly a flagship Lexus.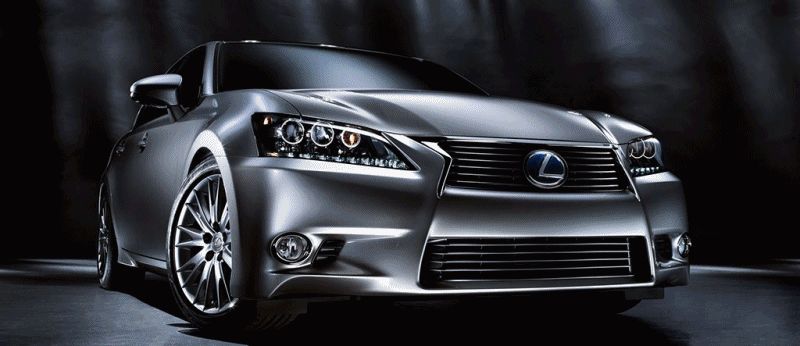 But it is not immediately clear which: none look this good, this rear-drive and wide. Relatively clutter-free taillamps help plant the GS from the back, where this base-model GS350 looks more than worth the price.
But how to tell them apart!
GS350 versus the GS350 F Sport versus GS450h?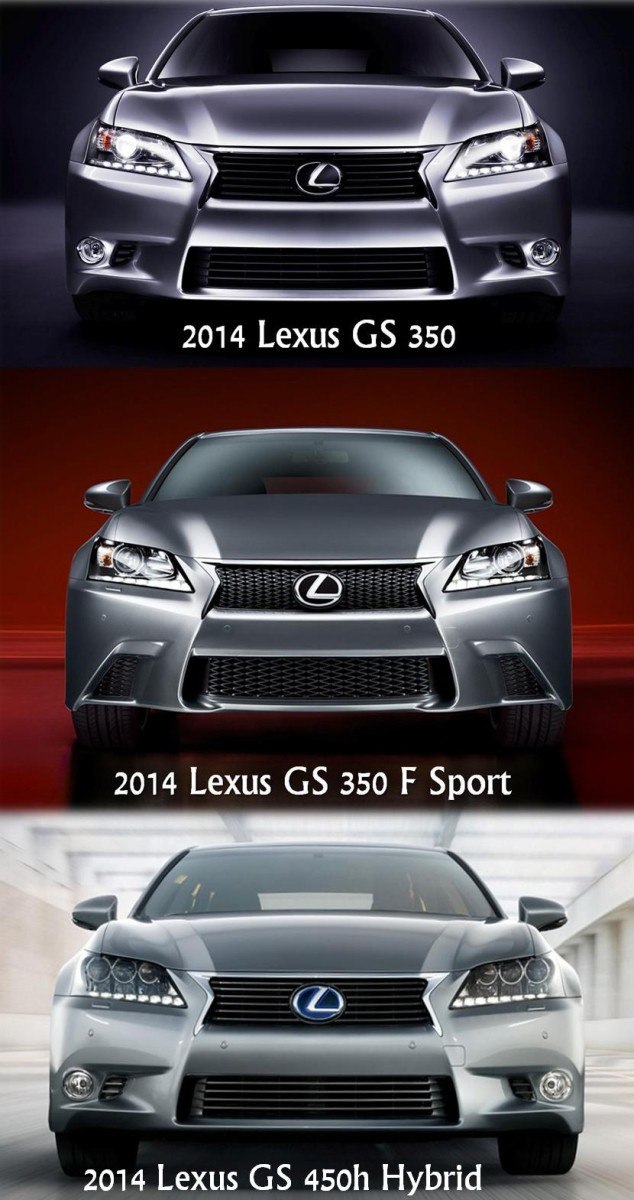 Very subtle differences to the untrained eye, but the F Sport adds some intrigue to the nose and grille that is only clear up close. In addition to the wind slashes, the arrowhead zig-zag patterns are a bit flashier on the F Sport as well.
Performance for both is incredibly brisk with the standard and snappy eight-speed automatic. Hybrid is generally not, quite, as desirable for its numerous penalties.
It is the quickest of the bunch in sprints, with about a 5.0-second sprint versus about 5.4-seconds for the GS350 RWD.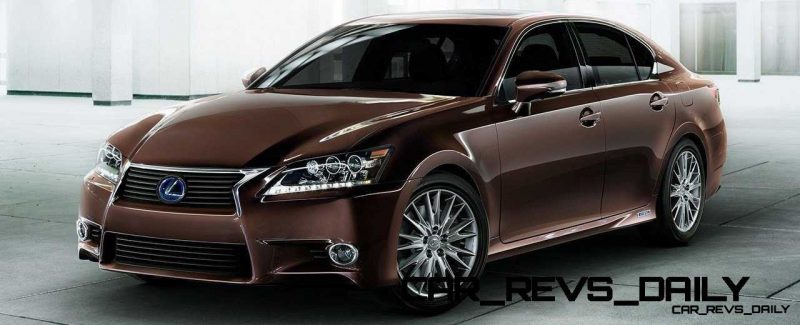 The Hybrid also offers LED low and high-beams that do not seem to be available on the 350 models - even the F Sport - which run a standard bi-xenon setup with LED accents down below.
The rear-drive versions are the pick for the best balance on throttle, as well as steering feel.
Enjoy these galleries, where I found my bliss with a simple, silver Lexus GS350.
2014 Lexus GS350 - Exterior
2014 Lexus GS350 F Sport - Exterior
2014 Lexus GS450h - Exterior
2014 Lexus GS - Interiors
2014 Lexus GS350 vs F Sport vs GS450h