Nissan GT1 Vision GranTurismo

What is this high-performance creature!?
I almost fell out of my chair when I saw this photo on Nissan's press site today. The car could be dubbed the GT1 or perhaps the NC2020 -- short for Nissan Concept 2020, we imagine. Nothing is certain.
The only word is that Nissan will tell us more next Monday, June 16th.
Our hunch is that this might be the next installment of the Vision GranTurismo concept car series - liket he VW Vision GTI Roadster and dozens of other custom machines made for GT6 drivers.
This would make sense - Nissan also released an amazing poster last week of the 160 Nissan cars playable in the game, with a silk sheet over the most recent addition.
Exciting times in the Nissan motorsports and performance world, to be sure: Nissan recently announced a formal LMP1 bid for LeMans 2015. Very exciting stuff.
Teaser details in full from Nissan below.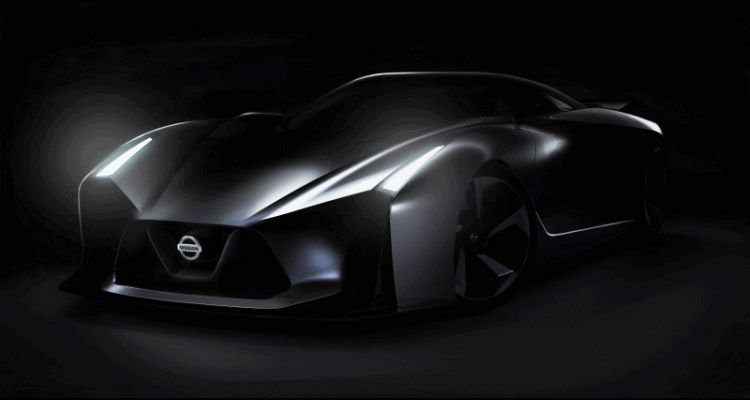 Nissan GT1 Vision GranTurismo
Teaser Gallery