Like every journalist everywhere who has written unexpected results: we can only revert to an old stand-by defense.
"...We don't make the news, we just report it...!"
It is this situation now, reporting that the Focus ST indeed felt the most ferocious and grippy around the Go-Kart track of Road America in Elkhart Lake, Wisconsin. Perhaps because this mini road course is so similar to many proving grounds in the UK where the Focus ST honed its skills?
The Focus ST could even be caught briefly doing the old cover-shot classic pose: with its rear inner tire off the ground completely.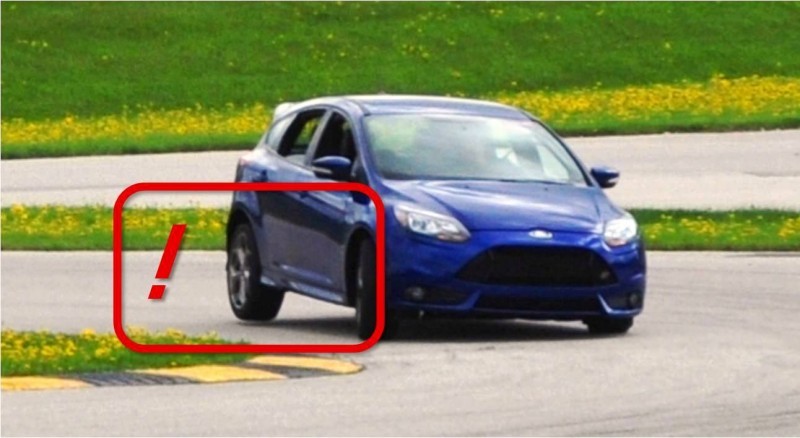 Unlike the sound-track by Skee-Lo above, the Focus ST does not 'Wish He Was A Little Bit Taller...'
He, the Focus ST, seems perfectly comfortable in his front-drive, turbocharged skin.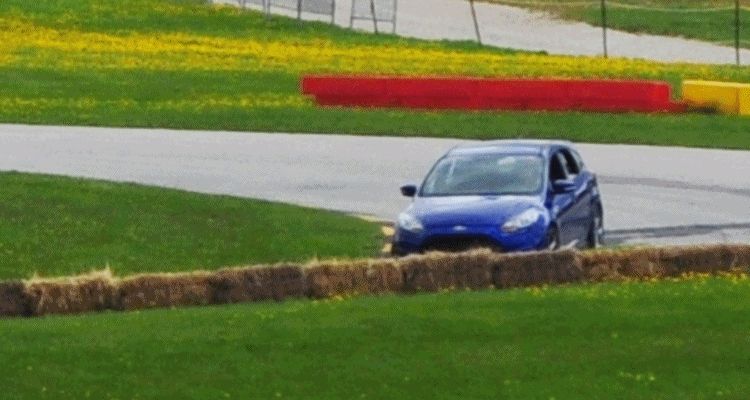 2014 Ford Focus ST Autocross