Car configurators are no silly thing these days: this is serious high-commerce.
Not an Amazon.com purchase, either: people are far more demanding of the experience presented to them from before the moment they step into a car showroom these days.
For companies like Ferrari and McLaren -- the configurator wars are ground zero for a battle to win these high-dollar clients.
But isn't a test drive critical, you might ask? Yes and no.
Buyers like this often own a car for such a short period of time that the delivered model must prove itself to earn more than a three-month tenure in the garage. If you love love love it -- it might stay for two years.
If you hate it? Gone in the next week - often even sold without taking a loss. And rarely, even earning a bit of profit on your low-mile beauty.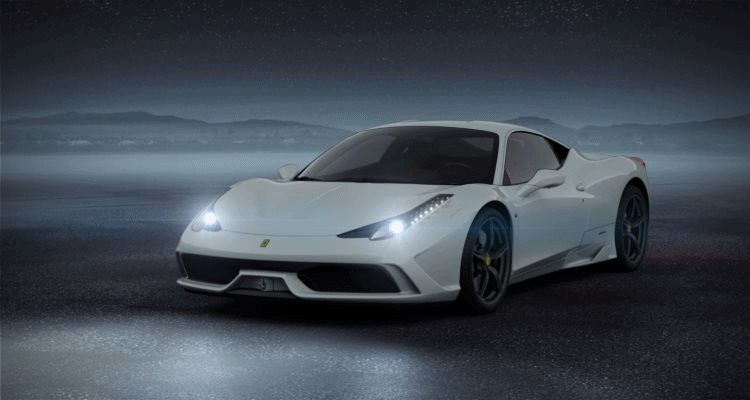 HEAR the Ferrari 458 Spider around the Balloca test track below.
SEE
Not a big racing stripes fan...
The configurator usually starts your adventure in pure Rosso Corsa -- which is not a bad choice either. But skip the big Ferrari shields on the fenders; we know what kind of car it is just by the engine note!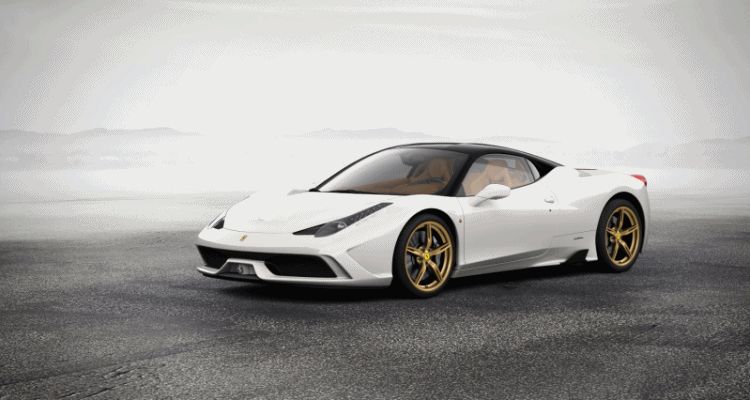 "My" 2014 Ferrari 458 Speciale
Exterior
Paintwork
External colours: Bianco Avus
Livery: Nero stellato
Roof Colour: Nero Pastello
Rims & Calipers
Rims: 20" Gold rims
Brake Caliper Colour: Aluminium brake calipers
Body Components
Carbon fibre side nolders
Titanium sport pipes
Front bumper protection film
Suspension lifter
AFS System
Spare wheel kit 20"
Parking camera
Interior
Colours & Materials
Interior: Cuoio
Carpets: Coloured extracarpets with Logo
Tunnel: Lower tunnel in leather
Arch: Leather wheel arches
Seats
Seat Style: Carbon fibre stile racing seat
Driver seat adj. device: Driver seat adj. device
Colour centre area seats+Headliner: Rosso
Cockpit
Coloured steering wheel: Cuoio
Tachometer Counter: White rev. counter
Luggage Compartment, Rear & Roof
Trolleys + soft leather set: Rear shelf leather bags
Accessories
Accessories: Cruise Control
Accessories: Telemetry kit
Accessories: Track inner cams kit
Accessories: Integrated audio system
Accessories: Radionavi system + Bluetooth
"My" 2014 Ferrari 458 Speciale - Daytime
2014 Ferrari 458 Speciale - Rosso Corsa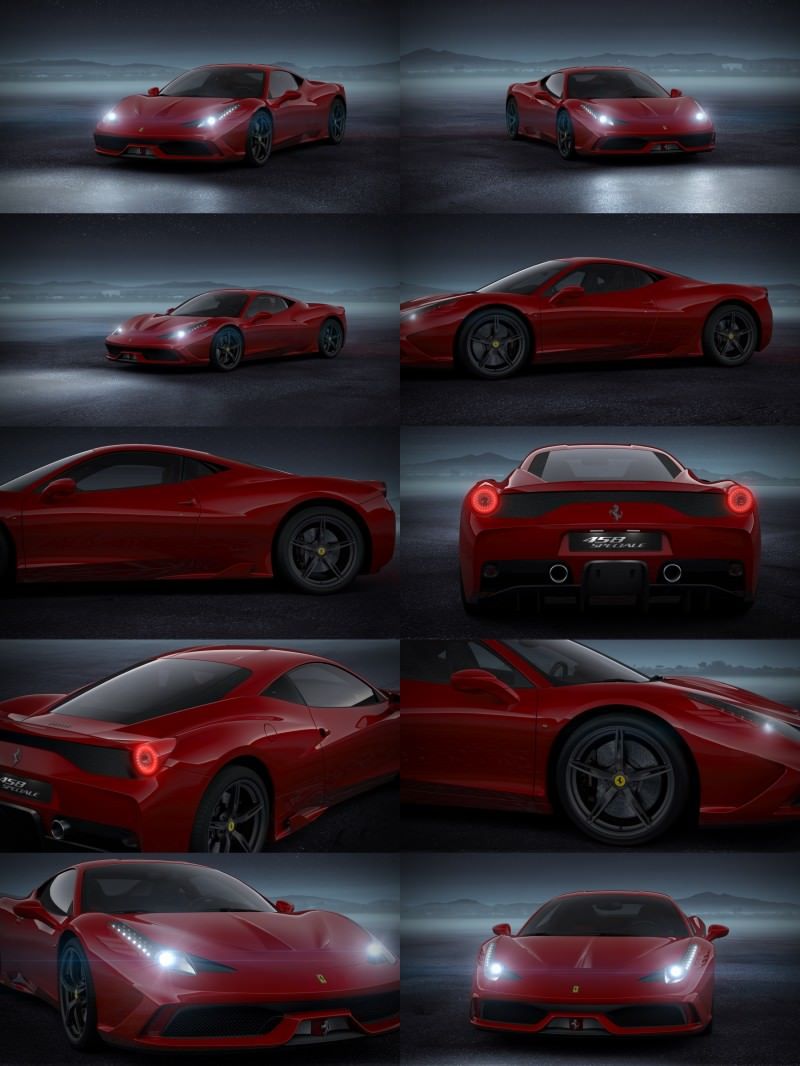 "My" 2014 Ferrari 458 Speciale - Nighttime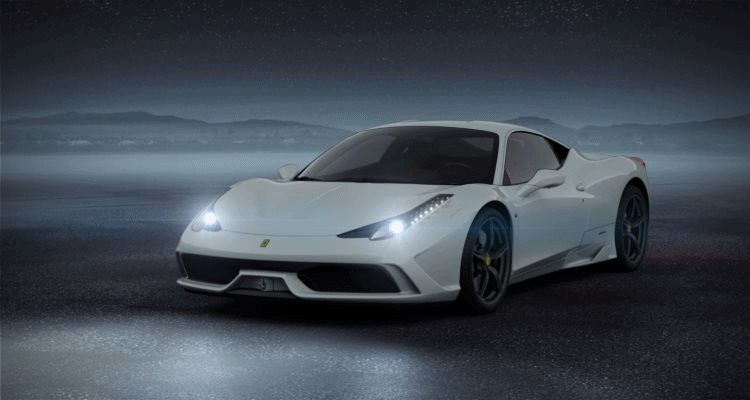 BUILD YOUR OWN at the below or above links