We've been pretty bearish on the Alfa 4C's prospects in the United States - until seeing one in the flesh this week at Road America.
This $66,000 sports coupe is deliciously wide, low and sexy from all sides.
New USA features include a refined set of bumpers to fit our license plates and the latest headlamps from the 4C Spider concept.
Trust me on this: the car is absolutely divine in person, with proportions and style to make your heart ache.
The new lights feature shrouded projector-beams flanked by four white LED daytime-running-lights above the main beam. It is subtle from afar, but miraculous up close for how appealing and well-executed it seems versus the first year's models now on sale in Europe.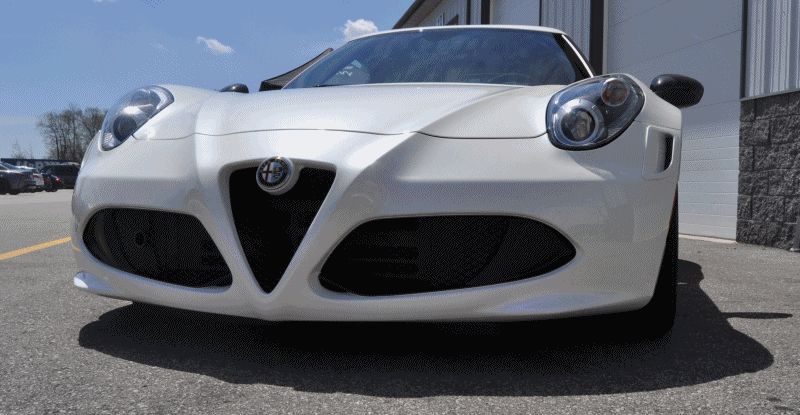 2015 Alfa-Romeo 4C