The XFR was much better to drive and far more rapid than expected.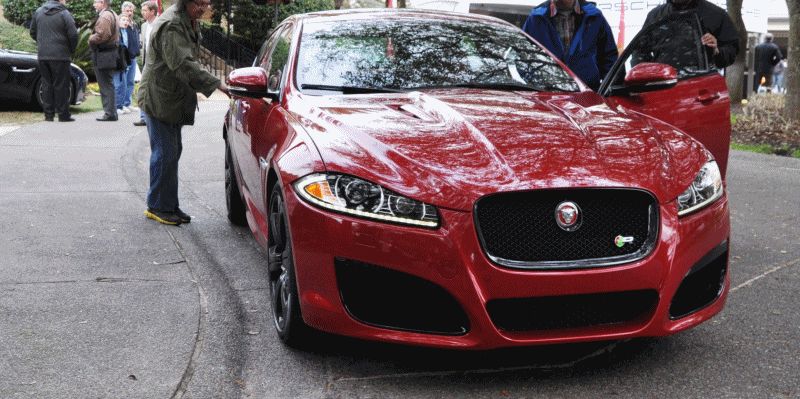 This first video gets really good about 2/3 of the way through -- at which point I paddle down to second gear before flipping to first and flooring the throttle.
Both of our heads hit headrest with AMG-style torque as 510-horsepower brings its full might to the table.
Very entertaining, the XFR is, with barely a whistle of supercharger whine to accompany this massive velvet knockout punch.
Here is the exhaust note.

 2014 jaguar xfr review