What is next for the BMW i brand? We have been speculating on that topic for weeks now, but a recent announcement has kicked things into high gear: BMW's Moses Lake plant in Washington state is tripling production of carbon fiber.
That points to a new BMW i model, likely sometime in the next two years. After some time researching and pondering what might be next for BMW's i range: we hit the jackpot while cruising for i5 renderings.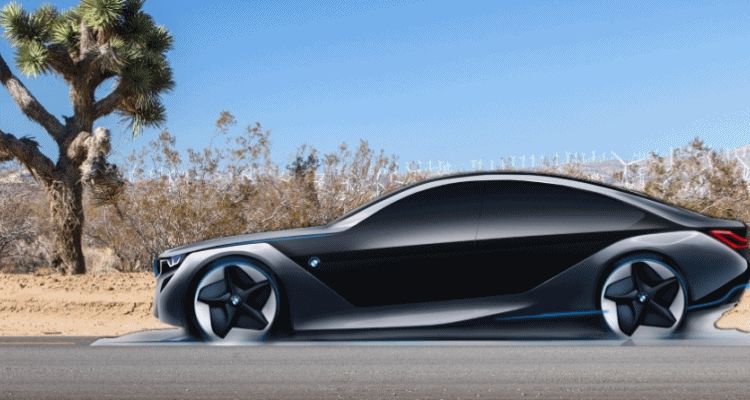 The 2017 BMW i6.
These renderings from Adrien Aquitter are pretty mysterious in terms of how high-quality they are, and how faithfully the dimensions track and overlay with the current 650i GranCoupe.
I really think this is the BMW i6, or at least a rough draft of what the final product might be. It is likely just a coincident that Adrien von Hooeydonk works at BMW design. But still: very few amateurs or students would go through this level of detail on the headlamps, interior front and back seats, and even the aero-optimized wheels. Not to mention the layered front fender creasing and the floating rear pillar -- all recalling the i8 but moving things forward.
To emphasize how much we like these i6 ideas, we have created some digital animations transitioning from the current 650i GC to these mystery renderings.
How do we know it is not the i5, which has a nice ring to its name? Too Tall.
ANIMATION STAGES OF TRANSPARENCY