What is it about white cars lately? Perhaps because white was previously the cheapest paint known the man, it got a rough reputation for being about as classy as a burned-out Econoline van.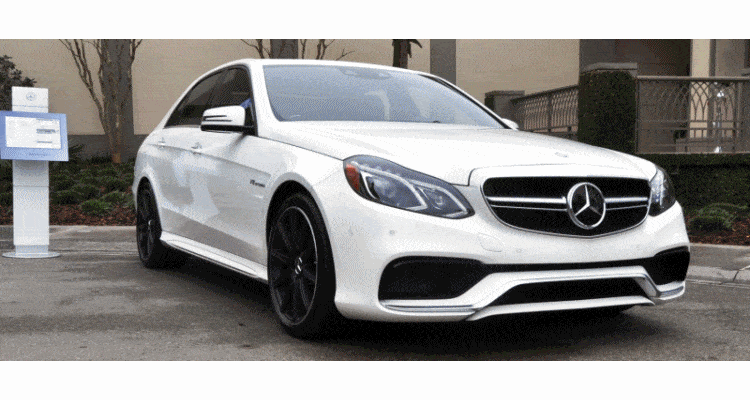 But the new white is indeed new. It is deeper, richer, whiter and ultimately a slinky color that even looks good dirty and at night.
It is The Color.
The Car?
The new E63 AMG 4Matic S-Model.

The BMW M5 might claim a faster Nurburgring lap time, but lags a full half-second behind this bad-ass Benz in 60-mph sprints: 3.7s plays 4.2s. That is a big enough margin that it will never be close.
Or, Black is always standard on every Mercedes-Benz E-Class.