Enticing, is it not? The idea of living the racing driver dream is quite vivid for many of us, but the options to do so bring huge costs of their own.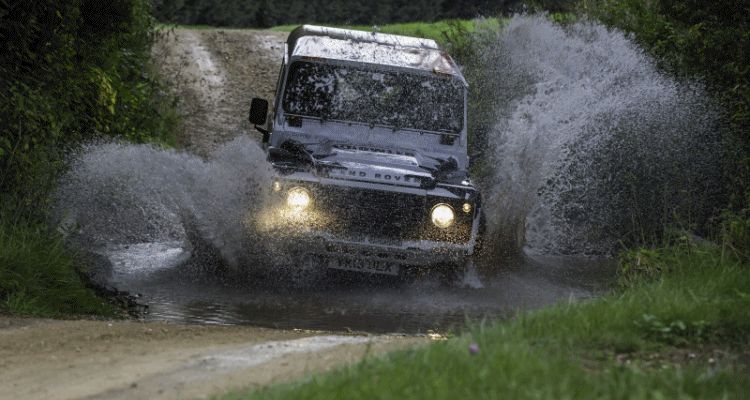 For 2014, Bowler Motorsport is bringing its legendary Dakar rally know-how home to some of the UK's most entertaining off-road regions - where professionals and beginners alike can feel the muddy rush of speed that can only originate in a professional rally car.
Uprated Land Rover Defender 90's are specially prepared by Bowler Motorsport for the series, with all the support that a professional team would bring as well. It is more than enticing as an idea --- so get on it if you are interested in participating in the next Defender Challenge -- set for June 17th in Nottinghamshire. The full schedule and links to learn more are below.
Official Details below from Bowler Motorsport.
The Defender Challenge is a one make rally series that will provide a controlled and cost effective route for entrants to sample different rally disciplines, and ultimately prepare them for rally raid competitions such as the Dakar and the Africa Race. The Defender Challenge is managed by Bowler Motorsport, supported by Land Rover and regulated by the MSA.
The series will cater for experienced competition drivers (both off road and circuit), and those with no prior competition experience. For the latter, the series will offer a complete solution in terms of gaining a competition license, training, development, and competition experience.
All competitors will drive a brand new Bowler prepared Defender 90 that has been modified for safety, performance and durability, and is compliant with FIA T2 regulations, and each event will be supported by the Bowler Works team and will have a dedicated service and hospitality area.
The UK series will comprise of 7 rounds which mix hill rallies and stage rallies, and which are spread across the UK throughout the year. Entrants will also have the option of competing in rallies in Europe and North Africa alongside the Bowler Works team.
 
Bowler Defender Challenge Car - INTERIOR GALLERY

Bowler Defender Challenge Car Specification:
Based on a new, road registered right hand drive Land Rover Defender 90 Hard Top
Engine: 2.2 Litre Diesel

Gearbox Standard 6-speed manual

Power: Modified to 170 bhp by Bowler Motorsport

Torque: 450Nm
Additional Features:
Full MSA-approved roll cage

MSA-compliant fire extinguisher system

Bowler Motorsport suspension system – including new dampers, springs roll bars and bushes

Bowler Motorsport lightweight 18″ wheels with controlled Kuhmo tyres

Racing seats and six-point harness

Bowler Motorsport lightweight front bumper and sill protectors

Intercom system

Upgraded mud flaps and mounting system

Bowler Motorsport revised door casings

Full Defender Challenge livery

Optional Bowler brake package

Optional service package providing access to Bowler Works mechanics, logistic support plus vehicle storage between events
 
 Defender Challenge Racing Series by Bowler Motorsport