This concept bike from Voxan Motors is the debut model for the brand. An off-shoot of Venturi Automobiles, the bike is called the WATTMAN in a less-than-subtle nod to its electric powertrain.
All seems well with the specs - until you get to the weight and performance -- which are both pretty abysmal. The other missing element is the price, which is conspicuous in its absence.
Even so, as a concept previewing a design vision?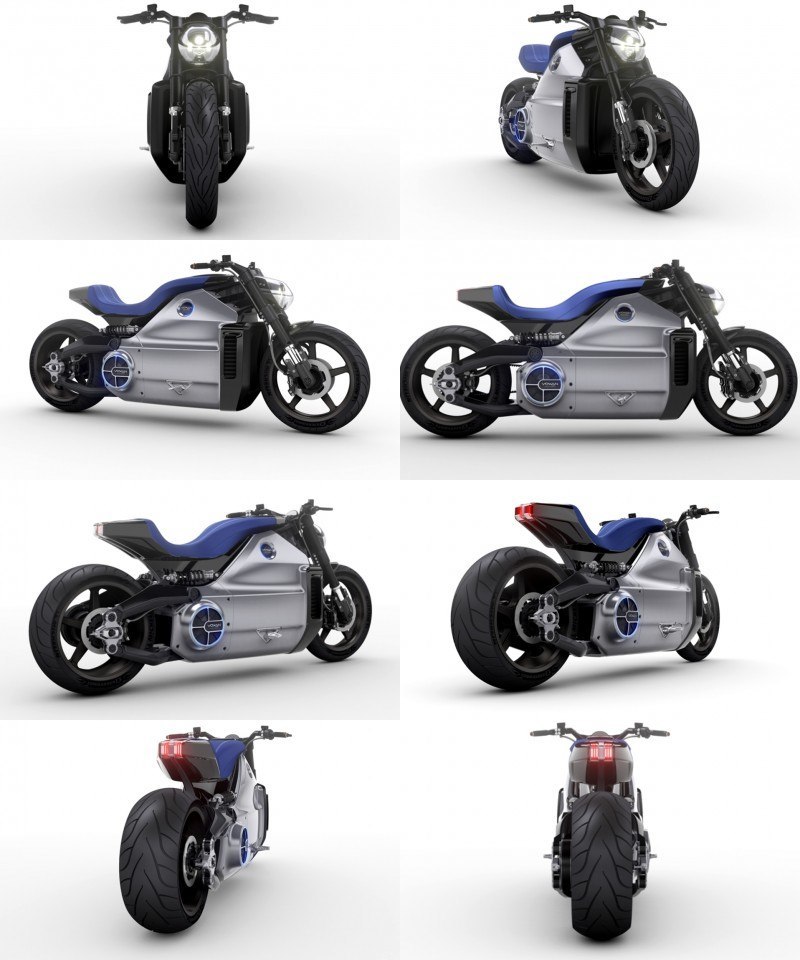 Stunning. Desirable. Brutal but delicate details. It is quite lovely.
If only it weighed less than 700 pounds and was not projected to carry a $100,000-plus price tag when for sale some time in 2015...
COLORS

Type: Electric Power Cruiser, single seater

Technology : Lithium Ion

Energy : 12.8 kWh

Max. power : 200 HP  (from 7,500 rpm to 10,500 rpm)

Max. torque : 200Nm (from 0 to 6,000 rpm)

Max. motor speed : 10,500 rpm

Frame : structural battery packaging and self-supporting motor casing

Front suspension : 43 mm inverted fork

Rear suspension : dual swingarms, dual shock absorbers

Rims : carbon 18"

Tyres: Michelin Commander II

Fron :t 130/70/18

Rear : 240/40/18

Front brakes : 4 discs (230mm diameter) – 4 piston calipers (Beringer 4D System)

Rear brakes : Disc (230mm diameter) – 2 piston caliper (Beringer)

Max. speed : 170 kph

0-100 : 3.4 s

0-160 : 5.9 s

180 km (according to NEDC standard cycle)

Charging time : < 30 minutes (quick charge at 80%)

Charger plug : Combo II