Pretty shameless not to write much about this amazing machine!  But the photos really tell most of the story of this handsome and streamlined Buick-powered racer.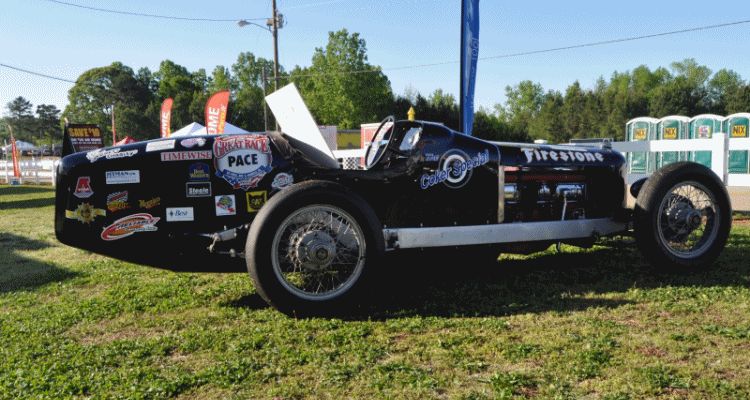 Streamlined? Yes and no. The long-tail acted to improve stability, but those silver bars along the sides? That is the full ladder chassis, with the cabin and mechanical shrouds all in-board.
Coker Tire sells the best vintage tires around, with the exact Firestones seen here available today from about $475 - which is not a bad deal overall! Adjusted for inflation, that would be barely $2 per tire in the 1930s...!