Lola racecars are extremely special for their value-for-money today, racing pedigree, and also their incredibly timeless grace and beauty.
This was a racing team directly formed in the late 1950s with one goal: build a car from scratch to win LeMans.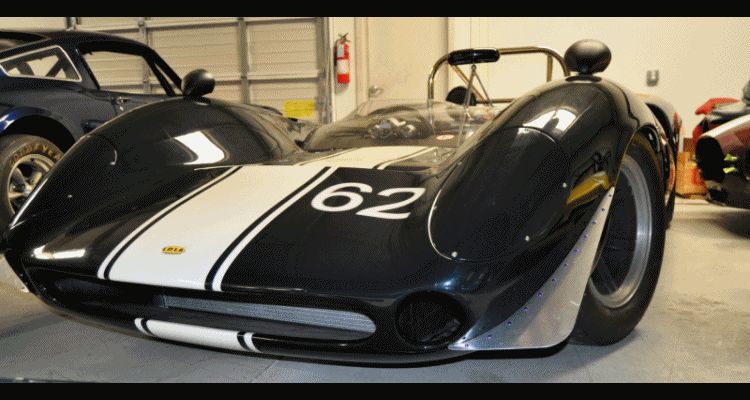 The resulting semi-monocoque chassis design – now known as a unibody – was revolutionary at the time of frame-based racers from nearly every other racing company and nearly every single road car.
A semi-monocoque? Oh yes. The other part is also pretty advanced for the time: a steel spaceframe for the engine and rear suspension cradle.
In fact, the Lola GT Mk 6 formed the basis for the Ford GT40 as well as campaigning across a half-dozen racing series itself. In fact, the Ford GT40 spin-off was originally developed in-house (at Lola) by Ford guys on a one-year contract partnership with Lola.
This RM Example shows some of the amazing chassis design with the panels off.
https://www.rmauctions.com/lots/lot.cfm?lot_id=1064283
Stunning, right? Okay: Back to the Superformance cars at Olthoff Racing!
Yep, Lola and Ford shared a roof for a time and also engines for many years – until the foundation of Ford Advanced Vehicles became official at the end of the one-year collaborative effort. Ford moved from Huntingdon, England about 90 minutes south to Slough, right near Heathrow airport, to finalize their Ford-branded version: the GT40.