It is not fun to review a car that ... is ... not living up to its potential.
Many cars that should be good are not. Design is important from my vantage because I have not been wined/dined on some swanky launch event. Those types of personal relationships with the people behind the car tend to water down most of the harsh critiques.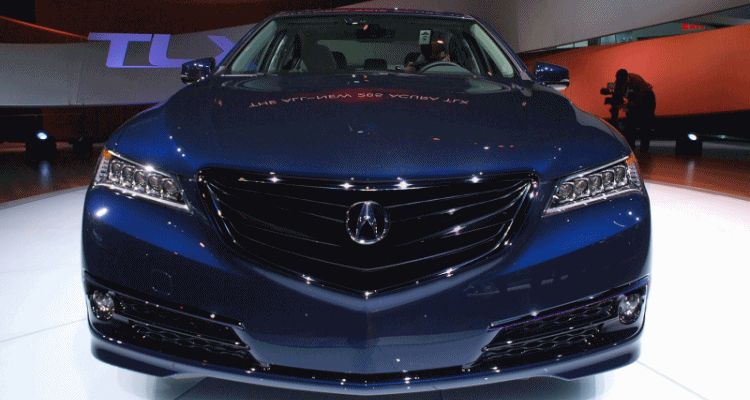 But your humble scribe must share these views on behalf of you, the little guy!
Little guy?
C'mon now. Big Boss Hog is more like it! Car buyers make or break any brand -- not the writing of some seven-month-old car blog like Car-Revs-Daily.com.
Is the woodchuck comparison in the TLX grille justified? Perhaps, perhaps not.
I will note here that without the Acura beak and badge, there are strong overtones of both the Mazda6 and the Toyota Camry -- which, to me, means this is a bad design. Am I qualified to make that judgment? No, I am a writer and ad man - not a trained designer of any kind.
Photoshop skills? From working at The Badger Herald as Display Advertising Manager junior and senior year of college. You'd be shocked how many ads one can photo-plop into daily 'Dummy' newspaper page layouts while also being thinking one is super, super cool.
But trained as a designer?
Of course not.
But I do know one thing: as displayed in New York, the TLX's nose is fug nasty to the core, and causes a general shiver down my spine in some of these photos. This smacks of an idea pushed onto designers from a high-level executive. No designer would keep releasing cars this hated for their ugly designs.
So, how to fix Acura?
A cosmic riddle of dark matter or sub-atomic particles?

A fringe science?

Unproven physics?
Not really. A giant single bar in the grille needs to go. Now.
The first-gen TL in 2002 or so, it should be noted, had a total vacuum of space in the nose pentagon. Carved out, lean-grille, chopped overhangs and standard V6.
Buyers were on it like X to Y in Algebra III.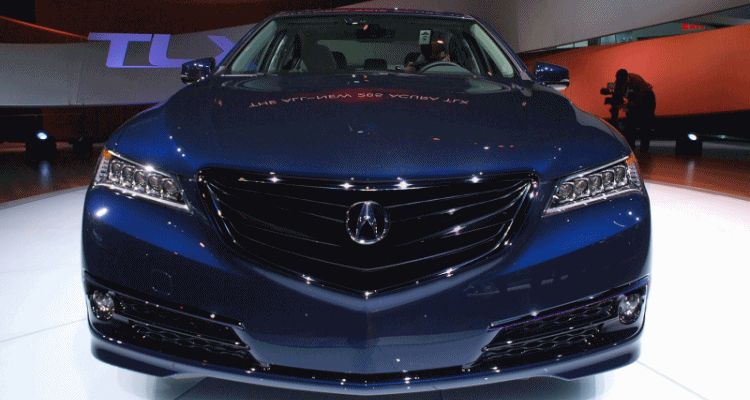 So why, Acura? Why yet more of this hideous, hideous face? What if every face had a giant tooth in the middle that was 5X as large as any of the Y-factors like lights or vents?
Car-Revs-Daily.com Fixes the Woodchuck Nose -- Removed In Favor of Slatted Grille
Car-Revs-Daily.com Darkens the 2015 TLX Chuck to Make It Disappear from Afar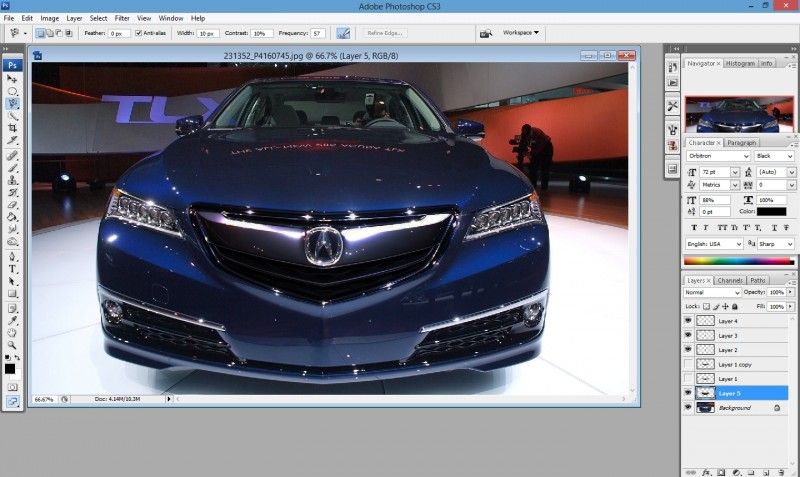 Car-Revs-Daily.com Darkens the 2015 TLX with Black Chrome All Around

Car-Revs-Daily.com - 2015 TLX Black Chrome Slatted Grille
ROUGH DRAFTS - PHOTOSHOP GALLERY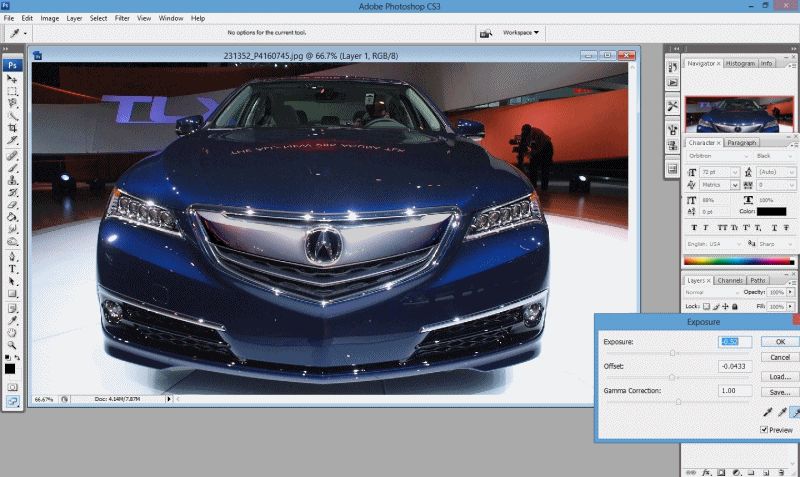 2015 Acura TLX - Original - Photo Credit: NewspressUSA