Crazy cool... but also crazy compromised? It took a three-point-turn for this "FARM" license-plated thoroughbred to squeeze its way into this generous parking space...!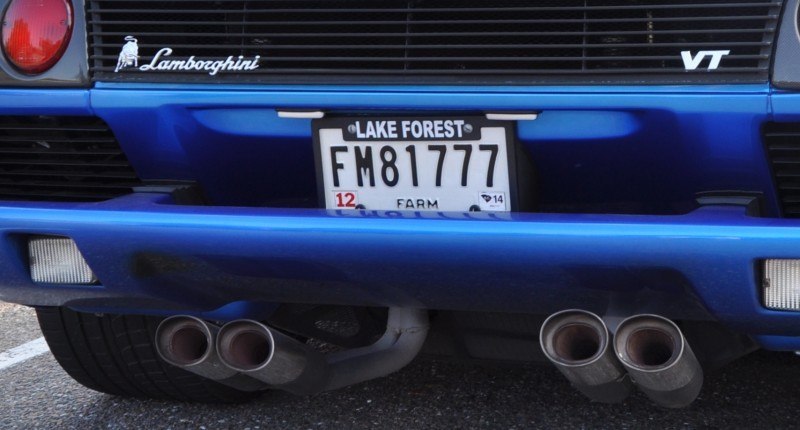 The FARM plate might be a tongue-in-cheek reference to Lambo's origins making giant tractor engines... but the car is from Lake Forrest, Illinois!  My old stomping ground...
As far as curb appeal and stopping power to draw stares, little can compete with the Diablo VT.