Did you watch this video!  You must!  It is 40 seconds of shrieking roar.
This M6 sounds absolutely ferocious. Far rougher and meaner than a jet engine. It sounds like a solid-state rocket...
The M6 is available as a two-door hard or soft-top, or my choice: for four-door Gran Coupe.
The key style differences in the three cars below concerns the grille finish: from totally blacked-out on the M Performance upgraded car, to the (my prefererence) chrome vertical clats on the the indoor cars, to the standard M6 coupe bringing up the bottom set of images.
All are absolutely feral -- but the Charleston Cars and Coffee video car is certainly the most aurally memorable. It out-shouted any Gallardo or Ferrari I've heard -- with noise levels easily cresting 120-decibels of fury in its wildest moments. Turbo engines can't sound good? Hogwash...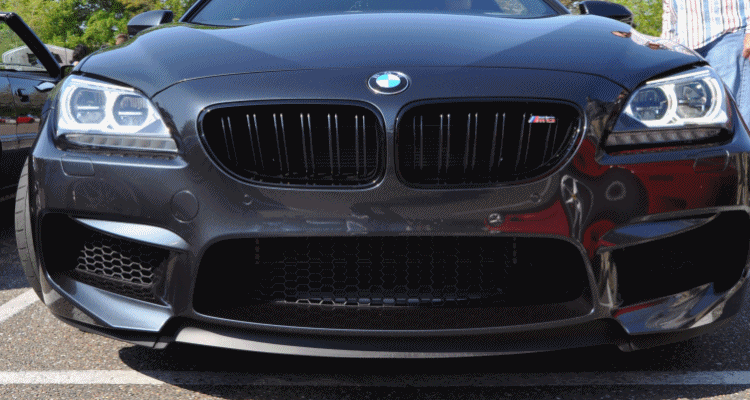 2014 BMW M6 Coupe with M Performance Upgrades
2014 BMW M6 Coupe
2014 BMW M6 Gran Coupe