The previous article here on Car-Revs-Daily.com slammed the BMW 7 Series for its loss of focus since the wretched third-gen car stole my hope and courage and aspirations with its vile redesign. This is now the fifth-gen car, introduced in 2012.
Is is all better? No.

Is it much better? Yes.
But let's get a bit more real for this one. Is it or was it ever a bad car, or just one that is trying to change with the times? Change is hard. It really is. That is why I cannot stop over-sharing, try as I might to keep things above-board for my fledgling entrepreneurial venture — Car-Revs-Daily.com.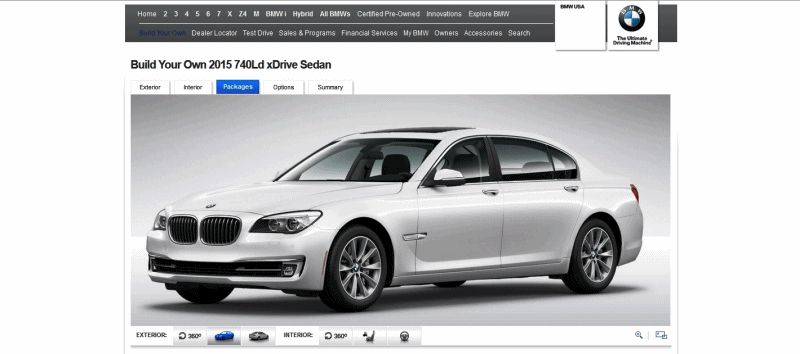 Two important post-script topics to diffuse the previous article's brass-knuckled right and left hooks:
— How is that late-1990s BMW 740iL to drive now, with fifteen years of time between us?
I drove a pre-owned 2001 BMW 740iL a few years ago that was **amazing** value with just about 30,000 miles and a $25,000 price, if I'm not mis-remembering.
It drove well!  Just as I recalled. Taut but just the slightest and most relaxing bit of float.
But the car was painted casket bronze, had the tiniest and most untouchably-hideous (black and white!) dot matrix navigation interface — measuring a whopping three-inches square.
30 Rock: Jack Donaghy, Season One, Episode One — Interior, office. Jack on phone answering questions,
Jack: "Five Inches — But It's Thick"

Copyright 2006, NBC Universal
Actually,'untouchable' is not the right description. Of course it was untouchable. It was not a touchscreen whatsoever. It could be fingered, but no reactions or spasms were forthcoming.
This is why iDrive had to be invented to control things that previously were completely un-useable by anyone who had not spent 1000-plus hours in the car, or designed the software himself.
(I stand corrected — Color was available!? But not on the car we drove. This is European model with TV tuner, I believe.)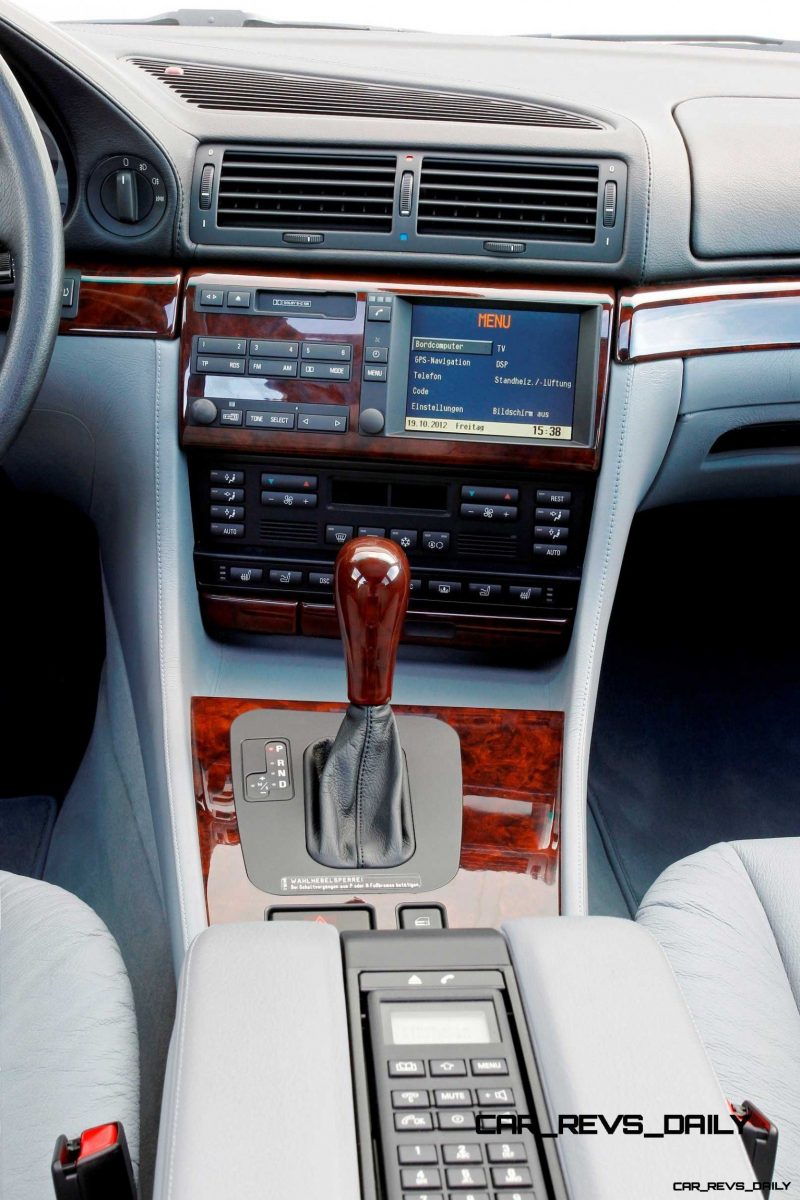 Did my brother buy that car we drove? Oh no. He bought a 2012 BMW M3 Sedan. I encouraged him — I really did — to go for the big 740iL, with its painted sills and lightly refreshed exterior versus the previous dark-silled cars.
But here is the thing. Rob and his family are back in my glitzy home town. And that town must have been a 740iL top-10 market in the globe. 60521's zipcode and Laurel BMW was so prolific at selling 7 Series cars that everyone who was anyone drove one. Mostly the coolest dads.
What changed for 2003? It became a "mom car." That was not sexy then, and certainly was not sexy in 2012.
Final nail in the coffin? Rob's darling wife say a text photo  of the big 7 and said, "NO!!!  It is an old man car." This is coming from Gina, a yummy mummy in her own right. The next gen of moms in the town — aged 32 versus 64.
Eek. My dreams quashed by the harsh light of ten years perspective.
Which would I have bought that day? The M3 or the 740iL?  Neither! My heart is 2007 550i M Sport-shaped.
— What did/do you think of the S-Class then, and now?
Then? I absolutely hated the new S-Class. After being quite impressed by the Princess Diana S-Class of the 1990s, and driving the sidewalls off an S500 that was my friend Lara's mom's car — it was even more of a tech-tastic nightmare when redesigned into to grotesquely cheapened model of the late 1990s. Hate.
Now? I like it much better. My experience inside the latest 2015 S65 AMG and S63 AMG 4Matic blew my doors off. I love the car. I love its style, and I love its substance.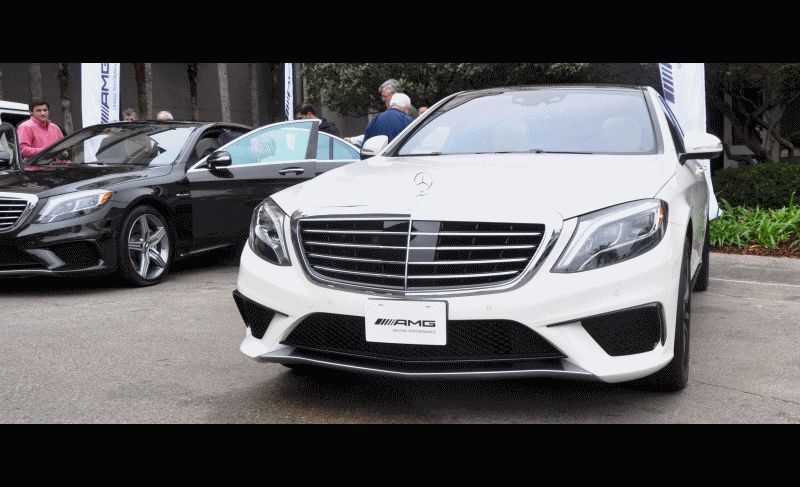 But is it flawless? Far from it. The twin panels in the dash look store-bought, and the steering wheel looks like a creepy kids toilet training tool.
You go potty here!
So, clearly, I am a man with a wide range of opinions — many of them contradictory and fleeting. What is good one year is not always good forever, and many bad things must and are overlooked.