Valvoline and Hendrick Motorsports have nabbed two of the biggest names in US auto racing for the entertaining and fun 'Reinvention Project.'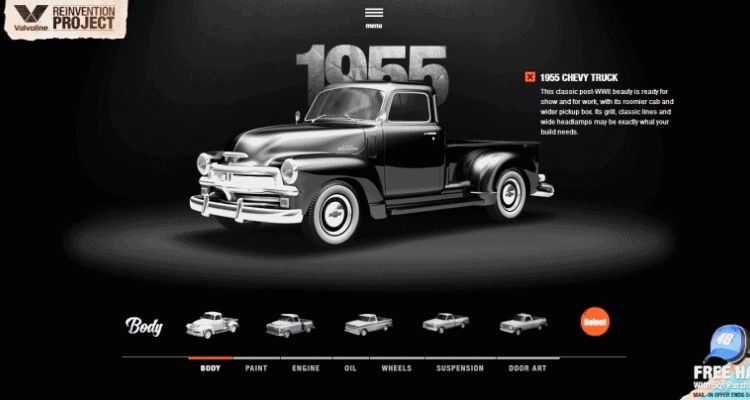 It pits Dale Jr. versus Jimmie Johnson in a battle of resto-modding wits — five vintage Chevy truck bodies to choose among, and engines up pushing nearly 600 horsepower!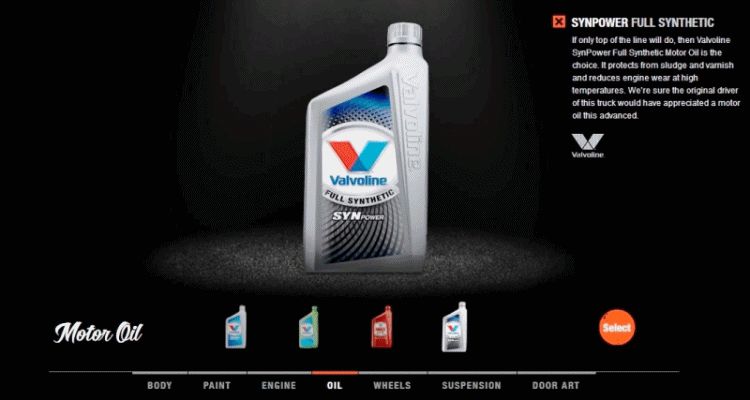 It is both an on-track grudge match with drag racing and burnout contests for the resulting real-life pickup trucks each racer designed himself — a riot of power and semi-politeness among the guys.
The real fun for armchair racers? Playing with the Valvoline custom truck configurator!
Custom car shops could only dream of a custom truck builder this slick and polished. Heck, I bet guys would pay $99,000 at the end of this configurator — if they knew they could really have their exact vision trailered to their house ten weeks later!
Which would you choose?Not just a shown queen either — your Valvoline Reinvention truck must have track moves while making more than 5X its original power.
The picturesque (but antique-handling) 1955 packing the latest LSA V8?
A 1957 with a wider and stronger chassis — but still ox-cart suspension and grip?
A 1965 that has the classic inverted beltline?
My 1968 dream-truck with a 454, air springs and black Eagle Alloy Series 211 wheels?