The 2015 Alfa-Romeo 4C Spyder's headlamps finally look like an OEM effort, which is always a plus on any exotic sports car with pricing expected to be in the $65,000 range when it ever arrives stateside.
We have no data to confirm this, but have a strong hunch that even those who have shelled out $600 for F-150 aftermarket headlight kits are not pleased with the tacky and police-attracting appearance.
The 4C's production lamps with odd LED dots in random places reminded one on-looker of a bad venereal disease.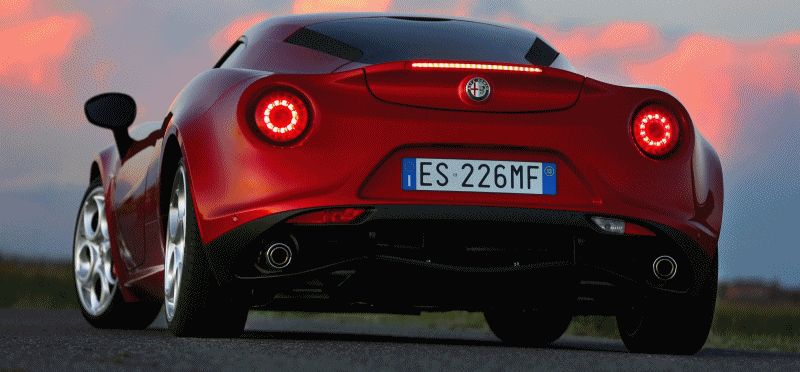 There is nothing less erotic than a bad venereal disease to most consumers. Especially for a car as sexually-charged as an Alfa-Romeo must be.
Upon further analysis: the current 4C Coupe's headlamps are offered as halogens or bi-LEDs, with the LED choice a much better style decision for matching light output color on the road.

Otherwise, the halogens will appear yellow-ish next to the outbreak of LEDs above. The 4C Coupe is expected to add these ... treated... lamps very soon after the Spider's launch.
Darker styling is also present on the new 4C Spider, but overall, the appearance still leaves us ice cold. This is woeful considering its likely pricing and four-cylinder powertrain.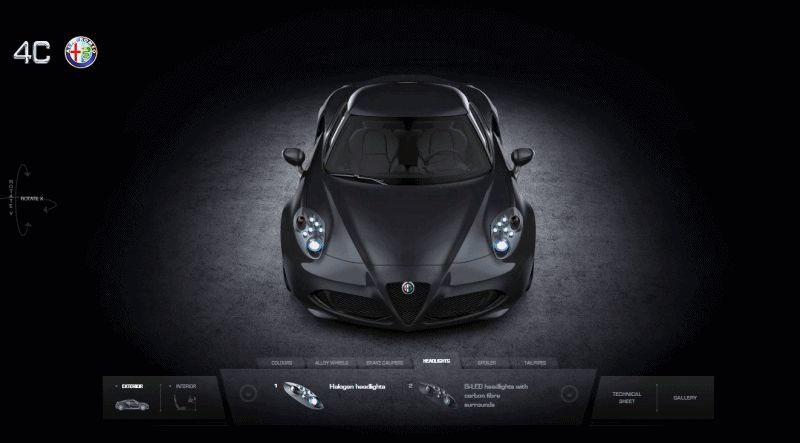 This car would work as a cut-price Boxster rival at $32,000 -- but when that price doubles, it may seem alot more like a 911 Carrera2 droptop adversary.
Uh oh is the right reaction indeed.
The 4C Coupe runs a 1.75-liter turbo four making huge torque but unquoted horsepower figures, for an official 4.5-second 60MPH sprint.