Panamera desire but also confusion? Such is life in the fast lane.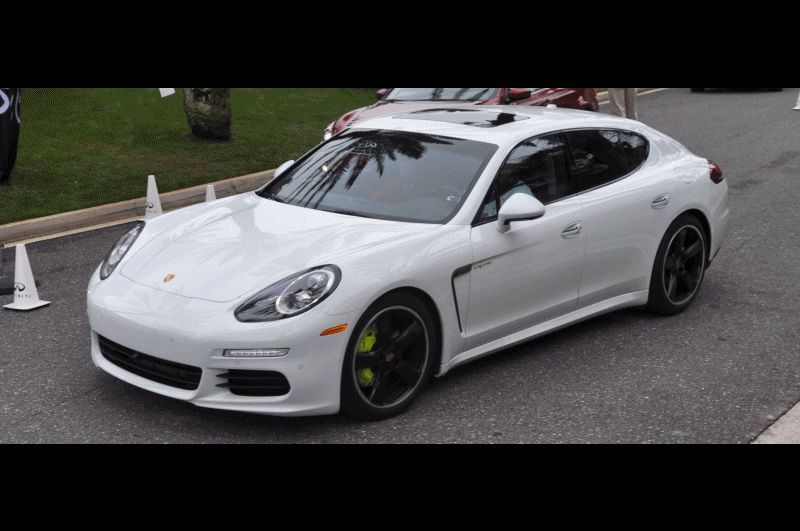 This hugely-successful model has bloomed into an eight-strong fleet this year.
The Panamera S e-Hybrid slides in between the Panamera S and the Panamera 4S on price.
Surely, luxury limo's are passe company cars for those with more dollars than actual eco guilt? No longer.
The Panamera S e-Hybrid is the first-ever plug-in luxury car in existence. Doubtful? Count them down.
1. Tesla = 100% EV
2. Fisker Karma = EREV with plug-in functionality, but company is defunct.
3. S400 Hybrid, BMW ActiveHybrid 7 series? = mild hybrids, both
4. Lexus LS600Lh = dual-mode hybrid without plug
5. Acura RLX Hybrid = dual-mode hybrid without plug
6. Infiniti Q50S Hybrid = dual-mode hybrid without plug
Unless you count the (very unfortunate) Chevrolet Volt — plug-in hybrid technology has been much trickier to achieve in real life than many luxury brands will openly admit.
This part-electric Panamera is also the fastest plug-in electric four-door on Earth!
How does 5.2-seconds to 60mph and a 167MPH top speed sound? Both are amazing achievements — especially when paired with the 20-plus miles of EV-only cruising in silence and the real-world economy figures in the high 20's city, mid-30's on the highway.