Very exciting, fast moves from Infiniti this year.
While the name change is still being fine-tuned for its roll-out beyond the Q50 and the new QX60 Hybrid — all the foundation building blocks are in place for an all-star mid-term future for the company.
In short:

More beautiful in large part from the Infiniti design skunkwerks in uptown Paddington.
For this Concept to Reality article, the Concept Q30 from Frankfurt 2013 will step in as the near-production example of these design ideas.

The Q30 looks great. It is confusing – slightly – because it is a tall hatch at first glance.
But in fact, it is the Hot New Look of the next FX and EX – the forthcoming ~2016 QX70 and many more.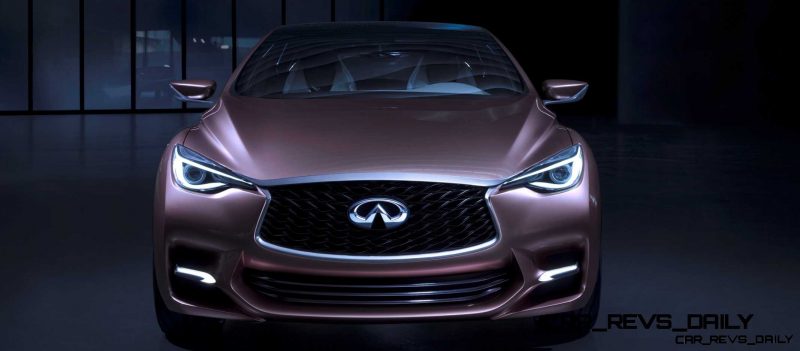 Notes:
While cropping and preparing the images, I noted at least a dozen cues from the Essence and Emerg-E designs that are directly appearing on the all-new 2014 Q50 Hybrid.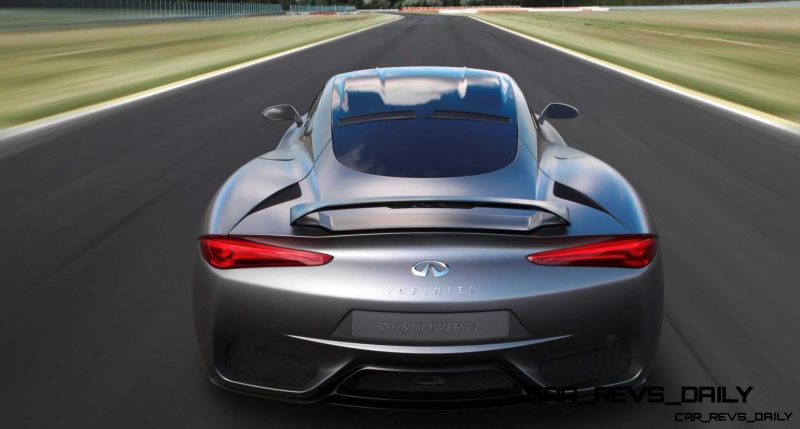 Infiniti Essence Concept – Exterior 1
Infiniti Essence Concept – Exterior 2