Supercars are awesome, but almost no other product (of any kind) can match the F-150's sales volume and reliable revenue.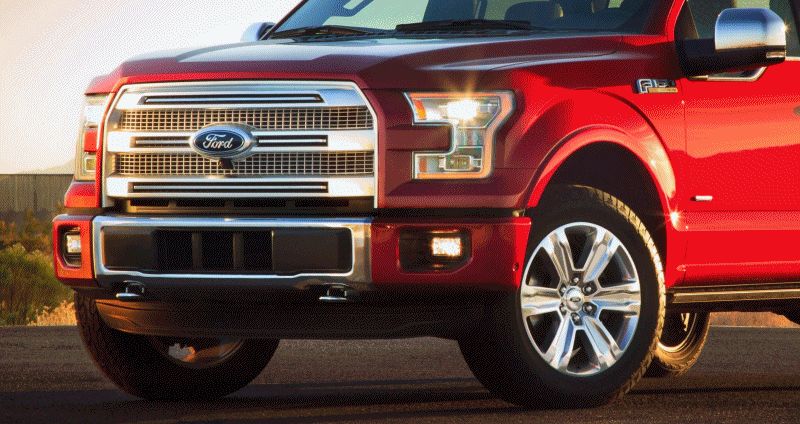 By my rough, rough estimates, shown below based on Ford's 2012 Annual Report — the F-150 nameplate alone is worth at least $14 billion in annual revenue.
!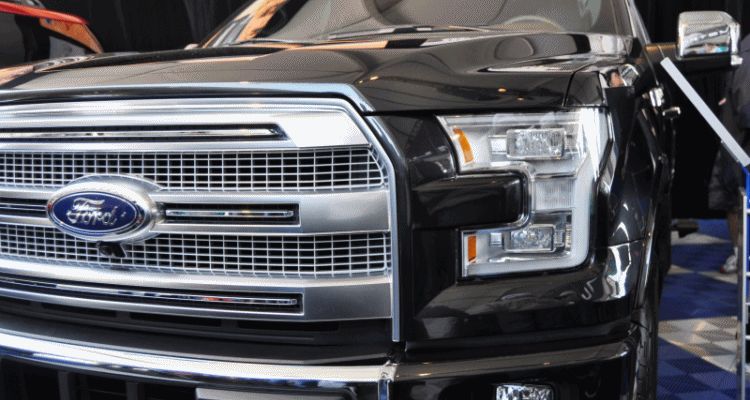 In terms of satisfied owners coming in for the new F-150 every few years: The Ford Truck line is certainly Dearborn's golden goose.

How Important Is the F-150?

Units

ESTIMATES

Ford 2012 Approx Total Auto Revenue

Dollars

 

$

             

120,567,000

Total Global 2012 Sales

Units

                   

5,668,000

Ford North Am Approx 2012 Sales

Units

                   

2,700,000

North Am as % of Global 2012 Approx

Share Percentage

48%

ESTIMATED North Am 2012 Revnue

Dollars

 

$

               

52,872,160

F-150 Est Annual Sales North America

Units

                     

800,000

F-150 as % of NA 2012 Approx REV

Share Percentage

29%

ESTIMATED North Am 2012 F-150

Dollars

 

$

           

15,332,926.40
The F-150 has been getting sharper almost every year since 2009, which is remarkable during a time when most other trucks froze improvements or pushed timetables well into 2020.
The 3.5-liter EcoBoost V6 engine was a toe-tip in the water ahead of the potent Coyote V8 – both engines new to the range and wildly popular since 2011.
It makes sense – everyone loves smooth and responsive power. Combined with new six-speed automatics up and down the range, the F-150's dynamics are vastly superior to the 2006 trucks.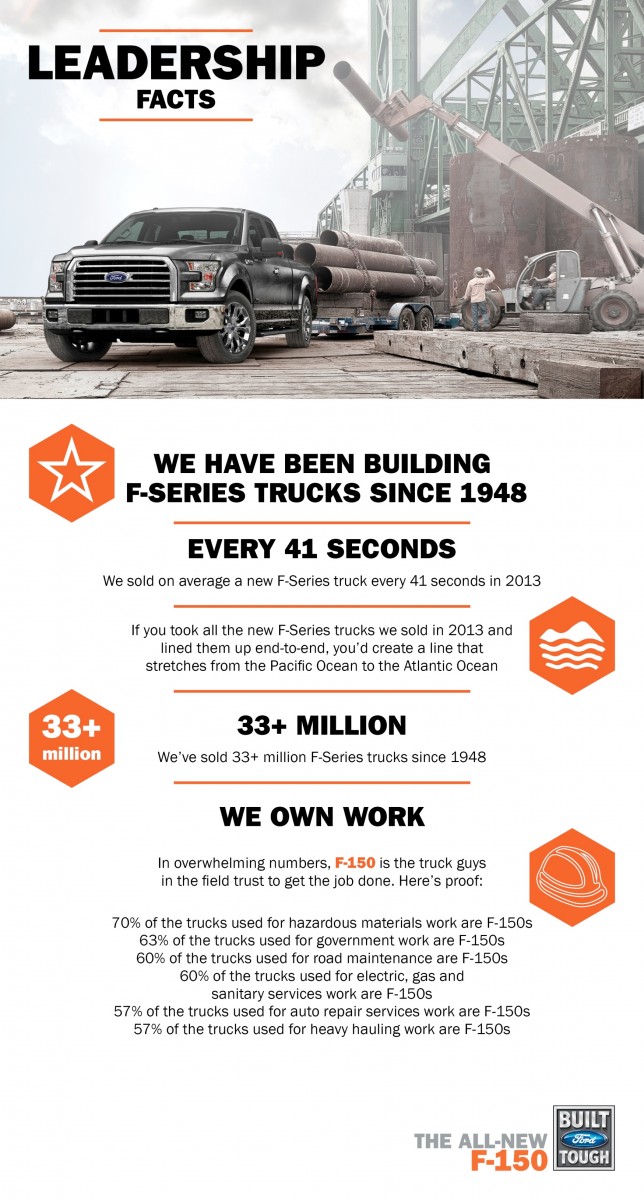 While the 2013 and 2014 F-150 look good, the exteriors have languished a bit during the full powertrain overhauls of 2011 and 2012.
The 2015 F-150 is all-new today, and brings a stunning amount of new technology to the full-size pickup truck class.
Even after only a quick read of the release, I'm very surprised at the Ford's equipment versus the also-new Chevy Silverado for 2014.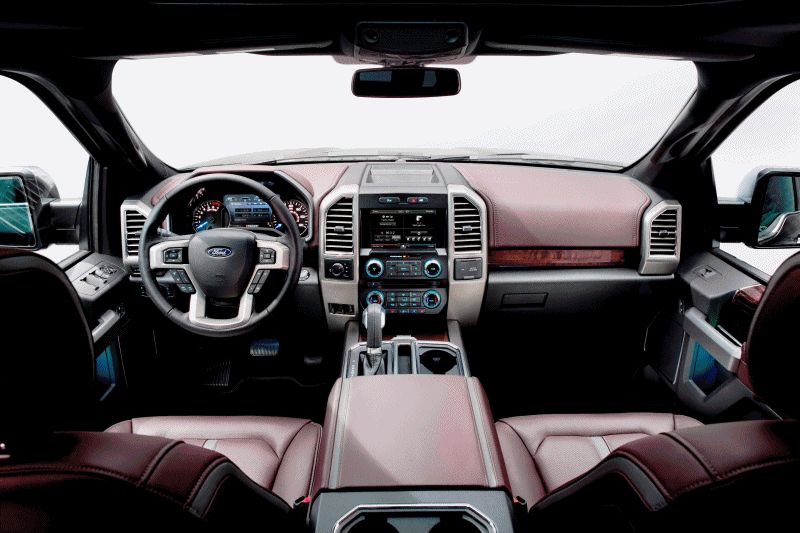 Most of the goodies for the coolest F-150s will come on the pricey King Ranch and Platinum trim levels, but even so: it is great to see Ford putting their best design ideas on the road with this hot new truck.
First deliveries are estimated for late summer 2014.