[Orig Published Nov 25, 2013 @ 10:47]
The Porsche Macan is easily one of the most hotly-anticipated new models of the coming years.

Porsche's engineering and tech wizards have spent almost three years evolving the donor Audi Q5 platform to meet Weissach's exacting performance requirements.
The Q5 is already a rocket-ship with its supercharged (Porsche-designed...) V6 engine configuration - which bodes well for a future Macan Turbo S being the first sub-4-second SUV to 60 MPH.
Beastly and rapid as the big Cayenne Turbo, SRT Grand Cherokee, and even the 4.4-second new Range Rover Sport are - none has been able to get times down so low.
The S and Turbo swhare the same twin-turbocharged, dry-sumped V6 engine.
The Macan S puts out 340 horsepower, and the Turbo a cool 400, even.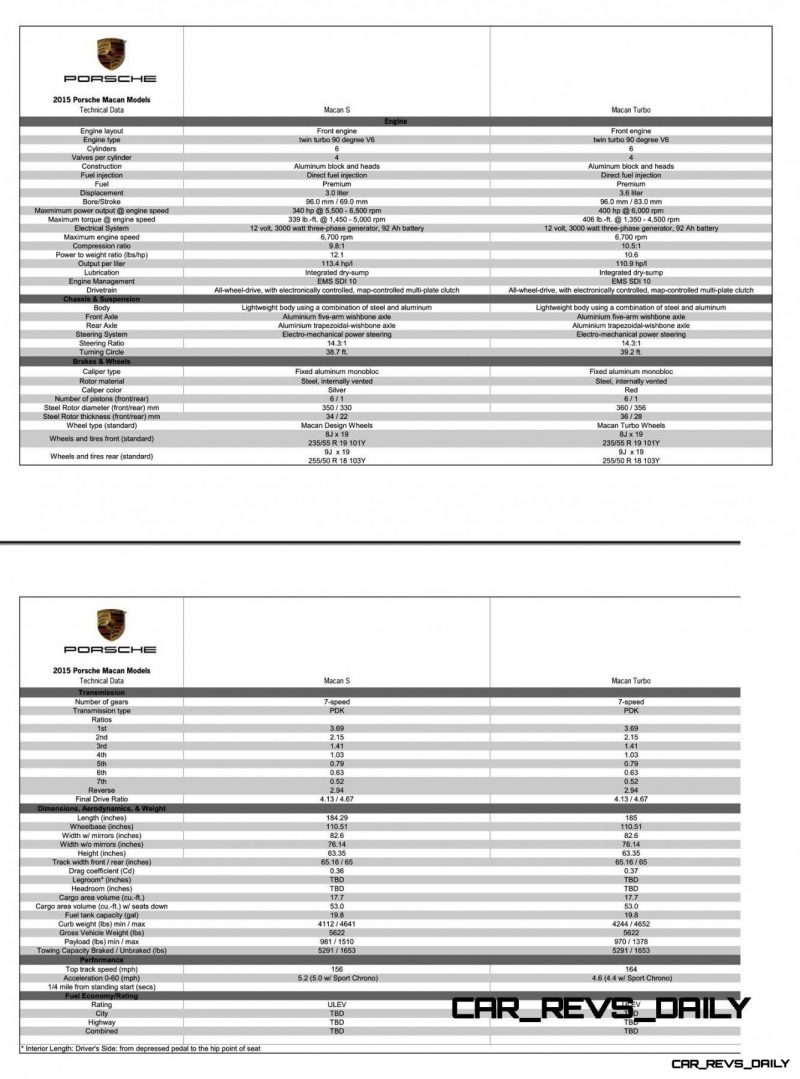 Track performance will also be otherworldly.
Porsche debuted the top-spec Macan Turbo and Macan S this week in LA and Tokyo.
Enjoy these high-res images of the production car, coming to Porsche dealers next summer.
NEW GALLERIES 12.6.2013