BMW's M Performance team definitely has a style all its own. Centered around dark-grey carbon-fiber racing enhancements – the upgrades go all the way under the hood, in the cabin and even out back with the performance exhausts heard below.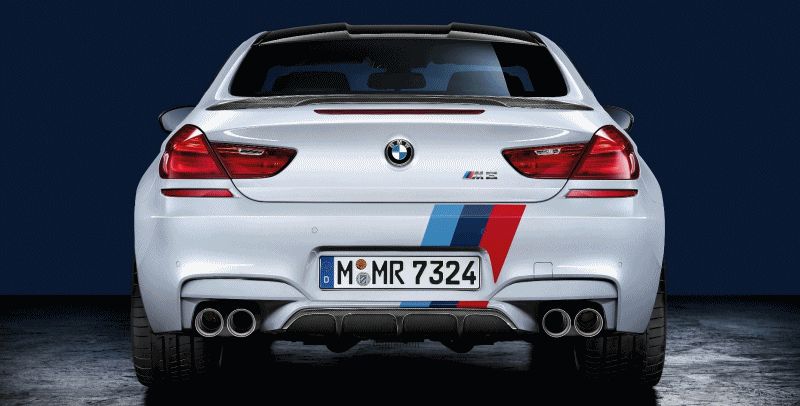 This is a comparison between the standard 535i exhaust note, versus the M Performance 535i's exhaust note. Very convincing evidence, I must say. Hopefully the file plays for you.
Here's a showcase of some of the parts available from M Performance. Despite the emphasis on the 335i and only the M versions of the SUVs —- the vast majority of these upgrades will fit any 3 series or BMW SUV.

The BMW racing livery is also pretty appealing. Sticker = bad. Unless they are racing stickers! Then stickers very good.
So what is the advantage of ordering OEM upgrades when modifying you ride? Almost everything that is BMW approved will be far better quality than any auto parts store could dream of offering.
The second advantage is that the installation can be a full-service job — have parts shipped to your BMW dealer or order them together, and install there at your next oil change.

Sounds good to me!
The only tiny issue is the price. Individual parts do not seem that outrageous, but to to a full work-up of the vehicle styles (like shown in the images here) will be at least a few thousand dollars.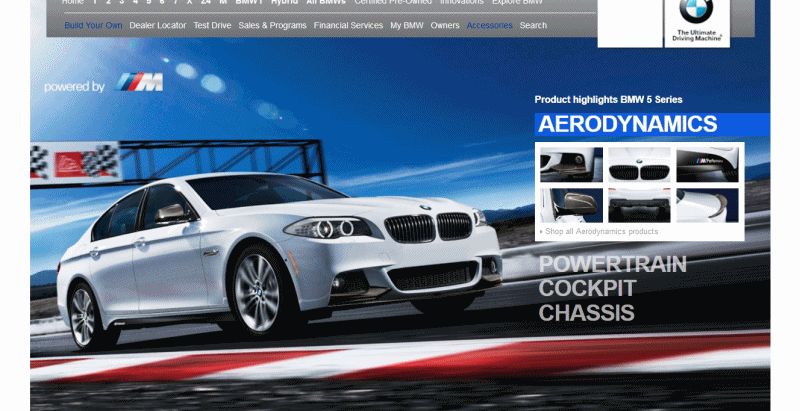 But will it make you cherish your BMW even more? Oh yes.
Best value / bang-for-buck: the black kidney grilles. Gives any car a totally new look for just a few hundred dollars.
My favorites are the exhaust upgrades and the M3 steering wheel with racing lights in its top rim. Very cool stuff on the official page here. 
Main Gallery