For many Porsche 911 owners, the rumble from out back becomes one of the car's most loved and central features. Far more than a gimmick, the 911 breathes directly from the wind 'backflow' at the rear of the car at high speeds.
Ideally, the Carrera S Powerkit will sound much like the Sport Classic below:
Like it's own pressure chamber, the spoiler's effectiveness is required to channel that cold air directly into this once-air-cooled engine setup. 430HP is on tap, a jump from 400.
Classic 911 RS Wind tunnel Image credit: Stuttcars.com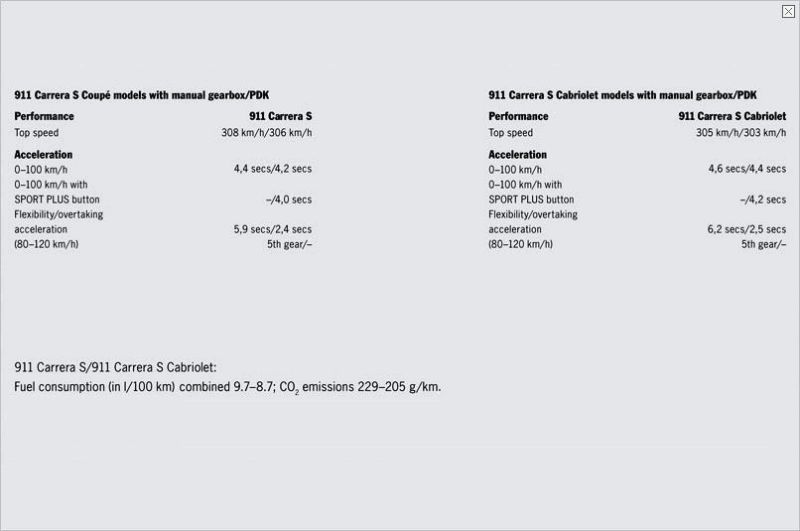 Sidebar: found this on Pinterest yesterday via Retronaut.com. Was planned for Churchhill's overseas flights, so he could relax and nap without a pressure suit, presumably. He looks skeptical.
The 991-series Carrera S models are already a thrilling handful of fun whenever you are in the mood -- but are you craving an even louder sport exhaust, 30 extra horsepower via engine internals, and a ducktail body?
Yes please!
It is certainly tempting. No pricing is immediately available on the Porsche Accessories page - but ballpark about $15,000 with everything installed.
The precise details of the upgrade are actually pretty impressive versus undertaking each upgrade individually - both on a cost and a results basis.
The Powerkit boasts similar engine and exhaust tuning to the 911 Sport Classic - of which only 450 were made.
Porsche 911 cognoscenti will know all about the engine differences - and Porsche spells it out pretty clearly in the full release below.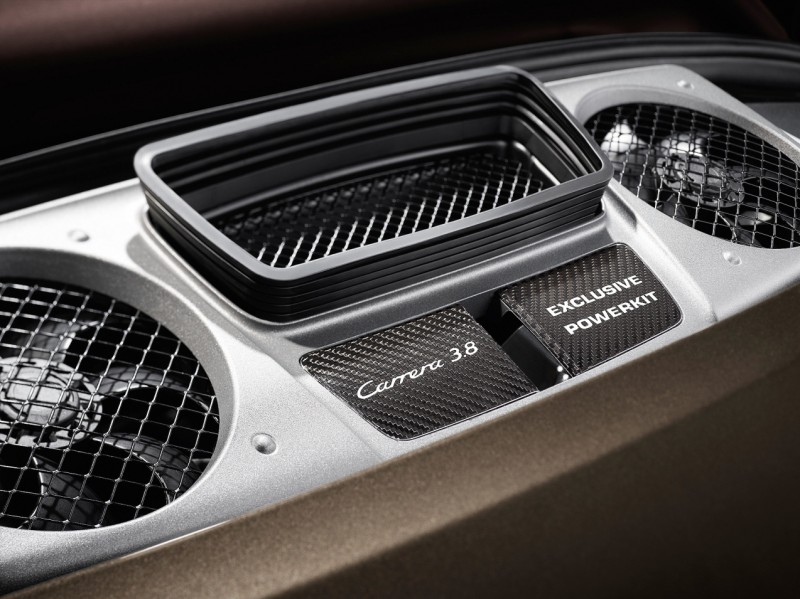 With ECU re-maps, various super-strong engine parts and a gorgeous new airbox -- the Powerkit seems like a smart way to make a 991 Carrera S just that bit more throaty.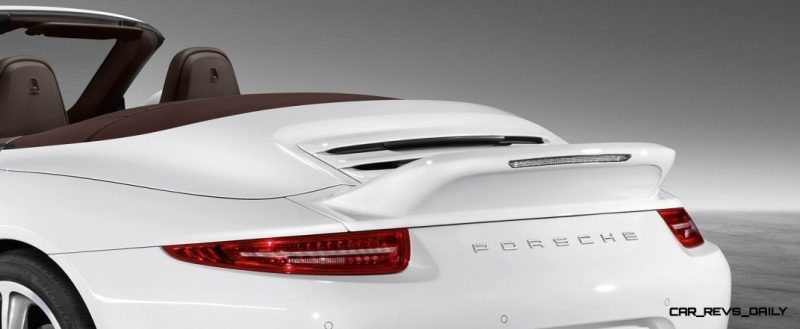 Installed image credit: Evo.co.uk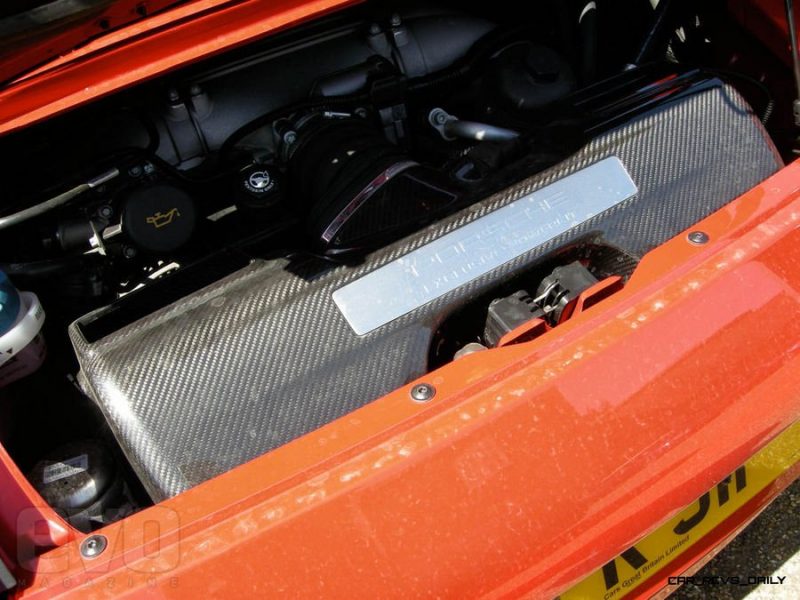 2014 Porsche 911 Powerkit for 991 Carrera S
Official details: Carrera S Powerkit
In sport, there's always room for a little improvement.The 911 was born out of passion for the sports car. The source of this passion can be traced back to the Porsche Development Centre in Weissach.

Here, our designers and engineers give their all to produce breakthrough after breakthrough, applying themselves with dedication, heart and soul, a love for detail and a desire to redefine the limits of supreme performance.

The most recent accomplishment is the new Carrera S Powerkit, which is now available for the 911 Carrera S models (Type 991).In plain figures, we have managed to increase power output from 294 kW (400 hp) to 316 kW (430 hp) and improve acceleration from 0 to 100 km/h by 0.1 seconds.

The 911 Carrera S models with PDK¹ and SPORT PLUS button complete the sprint in an impressive 4.0 seconds. The fastest variant in the range reaches a top speed of 308 km/h.

To develop the Powerkit, a number of sophisticated measures were needed . The cylinder head intake ports have been reworked and given a polished finish. The stroke of the intake camshaft has been increased and the electronic engine management adapted accordingly.

The highlight of the Carrera S Powerkit is the newly developed variable resonance intake manifold with six plus one switchable valves.

This innovation enables the system to switch between power- and torque-optimised geometries and deliver a boost in power output, particularly in the upper speed range.

The extra heat generated by power increase is dissipated by an additional centre radiator.

Other components include the Sport Chrono Package with dynamic engine mounts, the sports exhaust system with two specially designed twin tailpipes and the titanium-coloured engine cover featuring inlays in carbon.

Never let it be said that power upgrades are all about the numbers.911 Carrera S/911 Carrera S Cabriolet:
Fuel consumption (in l/100 km) combined 9,7-8,7; emissions 229-205 g/km. 1) 7-speed Porsche Doppelkupplung (PDK)