Update1:
Just updated this article with all the 2015 4DSC concept photos; sans the previous burnt photo error =] i think all the designers use Macs — and all the rest of us use PCs… ?
ANYWAY Next Maxima is set to be just 0.3-inches taller than the GT-R.
But will a manual box join the fun? With the Z06 hitting eight cogs as a manual, or the GT-R running its precious-metals DCT ….. might the next Maxima get a six-speed manual? I think it would help get people in the doors — even if they ultimately buy the V-spec CVT.
Update2: Guard Your Data.
Just speculating that buyers might want a manual, based on some of the comments on the *spookily-accurate* Maxima renderings from August 2013.
An article for which I provided the words and vertical image pairs, but none of the original "artwork."
Were I Nissan, I would be very suspicious of where those renderings "came from." The world is lousy with data attacks — of which perhaps 0.00001% are recognized, fixed or reported whatsoever. All fun and games until the site goes down altogether, in my case.
Sigh./
What a day. Hopefully we can all enjoy this amazing collection of hot new metal. Auto news does not come much faster or fresher than day one and two of Detroit.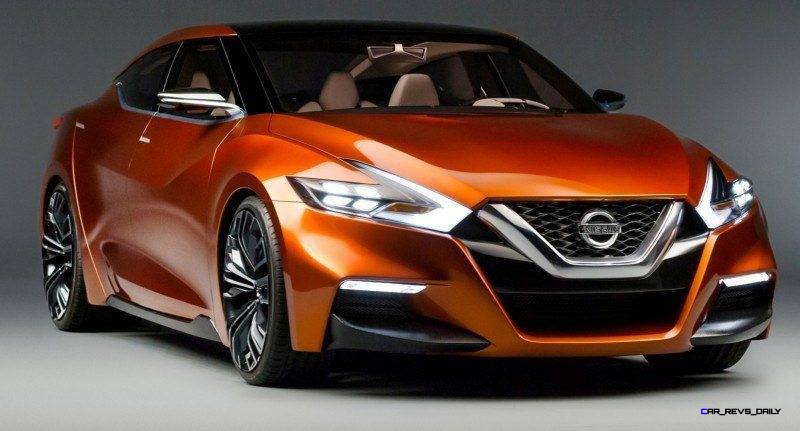 The Nissan Sports Sedan Concept is fantastic.
The Sports Sedan Concept blends the best parts of the 4DSC roots with a new style that almost beats the next GT-R to market.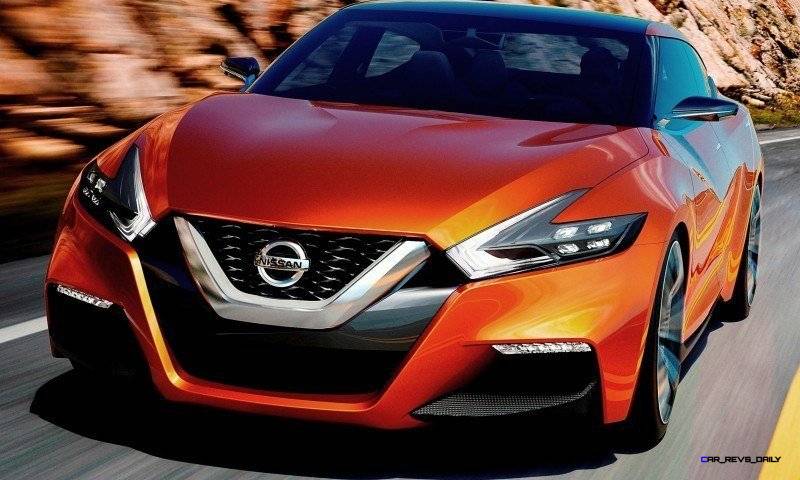 The missing box? Performance. That remains unknown as of yet, but the style sure seems like Nissan is back to its 4DSC days of wild power and space for the price.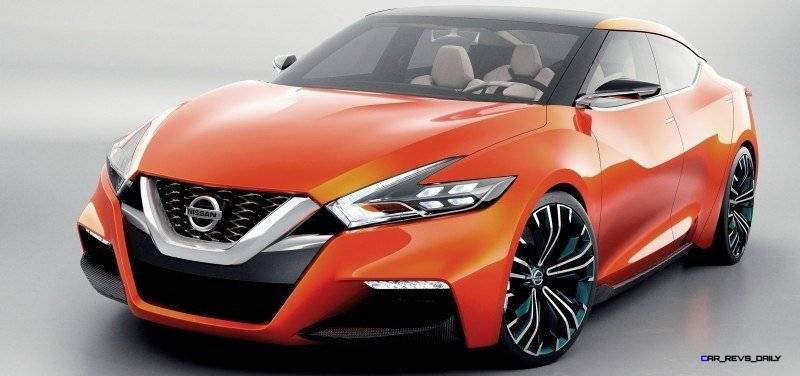 300-plus horsepower is promised from a 3.5-liter V6 engine. While full tech specs are not available for the concepts, we do have the dimensions.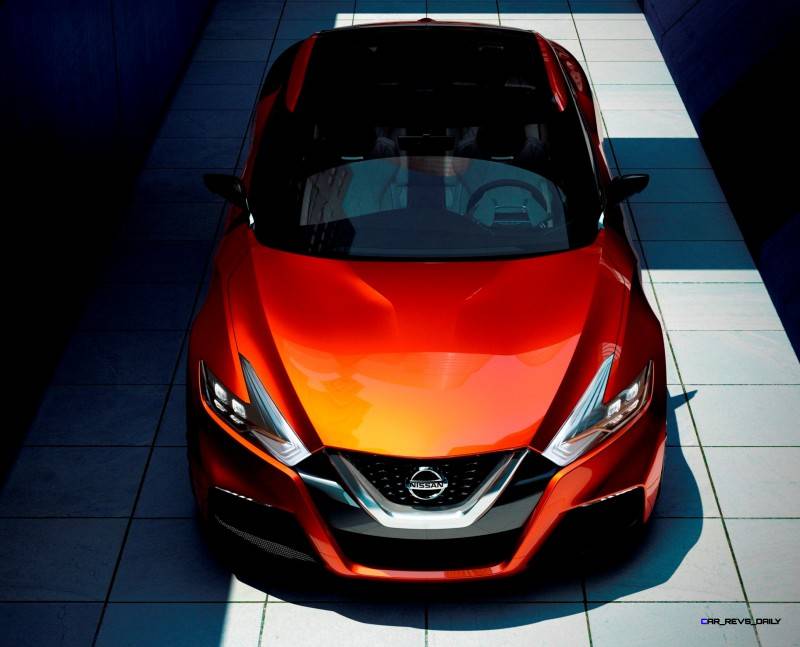 The below is an exclusive chart showing the changes. Exclusive because I made it in Excel just now. =]

It shows great news, I think you will agree, in terms of helping the next Maxima deliver GT-R proportions at speed. The GT-R is exactly 54.0-inches-tall, for comparison.

Before I forget, it seems the new grille face has been officially named!  V-Motion appears as the description, and also the new swept-back appearance in general.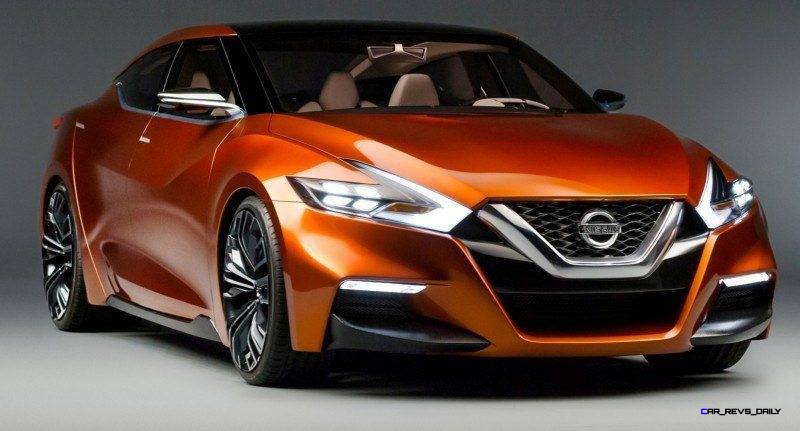 The Qashai below might preview the style of an upcoming Rogue – the all-new new seven-seater from $22,000. The Rogue arrived at U.S. Nissan dealers in November 2013.
Official Details below from Nissan on the Sports Sedan Concept, and a more thorough design analysis once the show calms down a bit.
Overall, I think it looks great.