First things first: pronouncing this car's name takes a bit of Latin flair on every syllable.

"SayAht Leyyonn" is how it is pronounced. I have to offer this insight first because I read articles and books for years with hilarious internal mis-pronounciations. I gave an oral report on some book, referencing "Colonel Plum" or something.
Colonel is said "kernel."  And that can really change a book, let alone a hot Spanish car.
Sidebar: Here is a photo of me doing a mini kitchen load of laundry. I lost half my wardrobe to bad clothespins. Lost forever into the central shaft of 6-tall apartment building! 

madrid apartment 2003. calle marques de cubas near the Prado pic.twitter.com/dFJi5wgPKN

— Tom Burkart (@tommy_burkart) January 23, 2014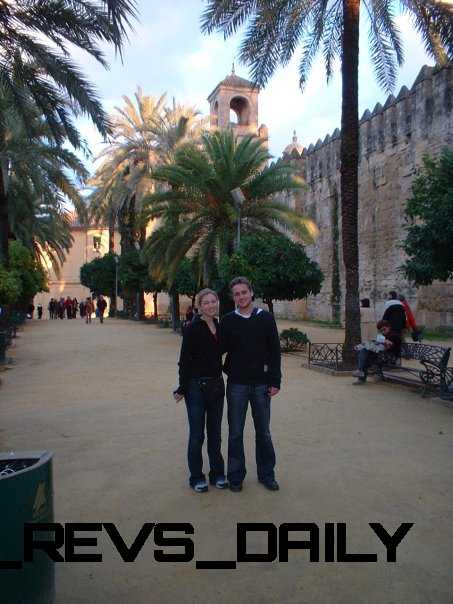 [Took a while to learn: bring your clothes inside promptly.]
My Castellano is not great. It never was, even after a year there- if I'm honest. And guess who hates being spoken to with a castillian accent (by some white kid like me)? Mexican-Americans...
But there is still much great love and respect for Spain among all Spanish-speaking people. The classiest parts of Monterrey, Mexico are near-clones of Mango/Zara/Custo culture. Is Custo gone? I am "out of it."
Seat is, as we all know, VW's beleaguered Spanish subsidiary. Since a big peak in popularity and sales in the UK in the mid-2000s with the Ibiza, things are flat. (Ha, pronounce Ibiza ten times fasst.)
The "Eeeebeee Tha" subcompact is the old formula: new style, image and equipment - with reliable VW internals.
Those internals wore some swoopy panel shapes for many years now, and the sketches really do look great. But the cars are goofy enough to be laughed out of Barajas's departures loading zone.
The Leon FR and SC are next-gen cars, akin to the Golf 7 and GTI. The tech and nine UK engine/transmissions are a generation ahead of even the Scirocco.
But would this car work here? If it suddenly became feasible from a tax and US-Euro free trade agreement (on 2014 summer docket) -- what would you pay for these cars?
The exchange rate is of course one of many issues. But could VW perhaps make this car available to special-order online for American buyers? Shipped to VW dealer in your nearest town?

Seat is already all over the rest of the Americas - like Zara and Santander - these are Spain's biggest global brands. Besides clementine cutie oranges year-round from southeastern España, that is!

I like the Leon FR quite a bit. Enjoy this animation of my Leon five-door, which tallies up about 28,000 Pounds Sterling UK.

At direct exchange rates, this well-equipped model totals a pricey $45,000-plus at current 1.65 Pounds to Dollars exchange rates.

Even with today's 1.33:1 Euro to Dollar span --- this Leon FR has a high $30's price when equipped like mine. So would this Leon FR work in America on a low-volume special basis? Yes, in almost every way.
Congress in Washington is eager to show that it "does something" to help trade this year.
Dear automakers!  Slipping 2,000 units of a make/model back and forth between American and Europe would easily be approved. 2,000 units is less than a drop in the ocean on the grand scheme of things ---
but could be total salvation for a Spyker, Pagani, Lotus, Caterham, TVR and all the rest.
Pagani has only made about 80 cars --- in total, I believe --- since 2001's founding. Will a few of these in Greenwich garages be a bad thing? Of course not.
Now is the time to use:
- web sales
- established dist
- global media influence
to really save Seat and Skoda and Alfa and all the rest. Access to America is the key -- even on a low-volume special basis.
Exclusivity is a selling point in and of itself for many posh shoppers. My LVS (low-vol special) idea could even ask buyers to opt out of some requirements, and confirm understanding that service at VW dealers will be different from a 'normal' car, etc.
But either it needs to become slightly cheaper, or add about 100 horsepower on the Atlantic crossing!
Either way - Seat could be the next Zara or H&M or All Saints, etc. Fast fashion cars!

| | |
| --- | --- |
|  Leon 5dr (2013>) FR 1.8 TSI 180 PS 7-speed DSG -auto |  Approximate US Price 1.21.14 |
|  £                                               22,020 |  $   36,333 |
|  · Fuel consumption combined: 49.6mpg |   |
|  · C02 Emissions combined: 132g/km (Emission standard EU6 plus) |   |
|  · Fuel consumption urban: 39.8mpg |   |
|  · Fuel consumption extra-urban: 56.5mpg |   |
|  Exterior Colour |   |
|  Alor Blue |   |
|  £                                                     695 |  $      1,147 |
|  Interior Trim |   |
|  Coffee black/coffee black dashboard |   |
|  No Cost |   |
|  Optional Equipment |   |
|  Convenience pack |   |
|  £                                                     150 |  $         248 |
|  LED Headlights Pack |   |
|  £                                                     995 |  $      1,642 |
|  Winter Pack |   |
|  £                                                     350 |  $         578 |
|  Titanium pack |   |
|  £                                                     700 |  $      1,155 |
|  Navigation system |   |
|  £                                                     745 |  $      1,229 |
|  Steering wheel mounted gear shift paddles |   |
|  £                                                     130 |  $         215 |
|  Media System Plus |   |
|  £                                                     220 |  $         363 |
|  Space saver spare wheel (18") |   |
|  £                                                        95 |  $         157 |
|  Rear Side Airbags |   |
|  £                                                     295 |  $         487 |
|  Electric panoramic sunroof (slide/tilt) |   |
|  £                                                     695 |  $      1,147 |
|  Driver Assist Pack |   |
|  £                                                     295 |  $         487 |
|  Alcantara sports seats with leatherette bolsters |   |
|  £                                                     440 |  $         726 |
|  SEAT Sound System |   |
|  £                                                     250 |  $         413 |
|  Safety pack |   |
|  £                                                     115 |  $         190 |
|  Accessories |   |
|  Garmin Nuvi 52LM |   |
|  £                                                     135 |  $         223 |
|  Front Parking sensors |   |
|  £                                                     189 |  $         312 |
|  Rear Parking sensors |   |
|  £                                                     189 |  $         312 |
|  Foil Side Sills with LEON logo |   |
|  £                                                        80 |  $         132 |
|  Flag Design decals |   |
|  £                                                     150 |  $         248 |
|  Autoglym Lifeshine |   |
|  £                                                     299 |  $         493 |
|  Vehicle safety kit |   |
|  £                                                        27 |  $            45 |
| |   |
|  £                                                        29 |  $            48 |