I was going to add these charming images from Toyota to the FT1 article from earlier today – but decided to feature this talented team in a stand-alone article.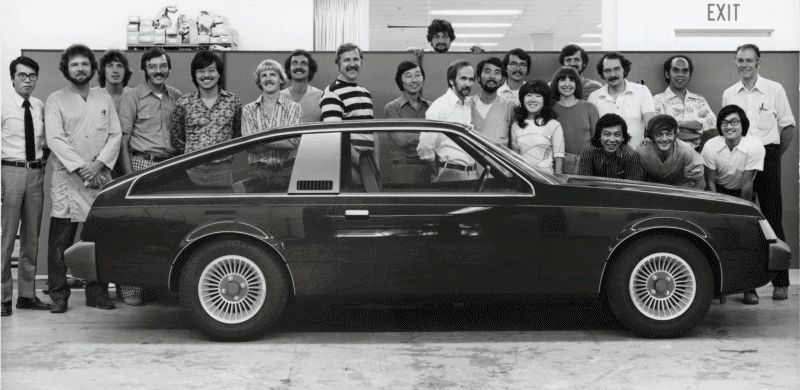 The below image shows the CALTY team with one of their first full projects, the hugely-successful 1978 Celica. This Celica eventually became the Celica Supra, and then the Supra we all know and love.
The Celica was a surprise global hit outside its core US market, providing Toyota the platform to affordable high-performance sports cars.
The 2000GT, for all its brilliant alloy panels and optional automatic gearbox – was a very pricey proposition then and now. Less than 400 of the original Toyota supercar were made in total from ~1964-1967.
The next photo is the 2014 team, who have been working away on some wild concept ideas for the FT1 concept. While imagination is great and all – every panel on the FT1 has to be justified by science and research.
To bring such a high style with what is clearly a future-tech showcase – we say Bravo Toyota CALTY.
Very cool, Toyota CALTY Studio!