There is news rumbling about the future of the Cadillac ATS - and all signs point to huge, twin-turbo power and perhaps even a coupe shell. The name so far is as expected: ATS Coupe.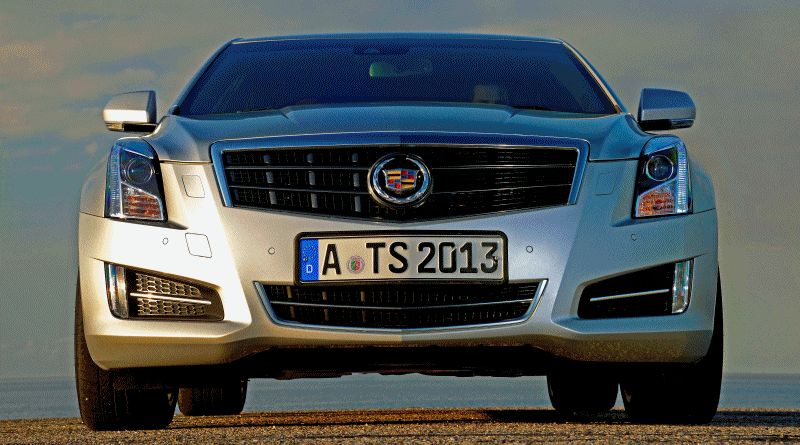 Other rumors? New Caddy crest emblem - without the wreath.
This will be one seriously fast machine with 400-plus horsepower. Rear-drive and manual transmission seem like the initial configuration preference for the V series Cadillac, but AWD and a snappy new auto could be in the cards as well.
Worth noting is that the ATS is a bit smaller and nimbler than the new RC F and M4 already, which bodes well versus the Lexus V8's big nose weight.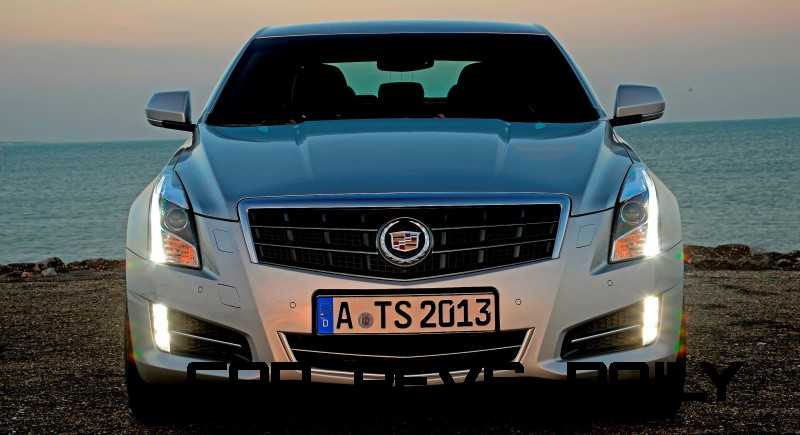 The best thing to do before a big launch like this, for me, is to see the current production car in its best possible photos.

Not sure about you, but I eventually was so worn out with the bright red ATS photos - I could barely read the reviews, let alone write them!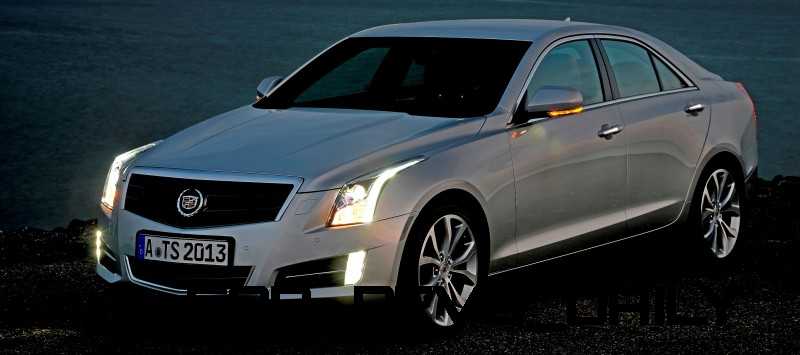 Luckily, Cadillac is a global shop these days. The latest official images show some fantastic angles of this production sports sedan.
So for it to get hotter than this!? Very exciting news coming soon...
Cadillac ATS - Exteriors from Bonn
Cadillac ATS - Interiors