Updates for the 2014 McLaren 12C Spider include a wider variety of Special Ops customization choices, a new Android operating system for infotainment, and dealerships a bit closer to home.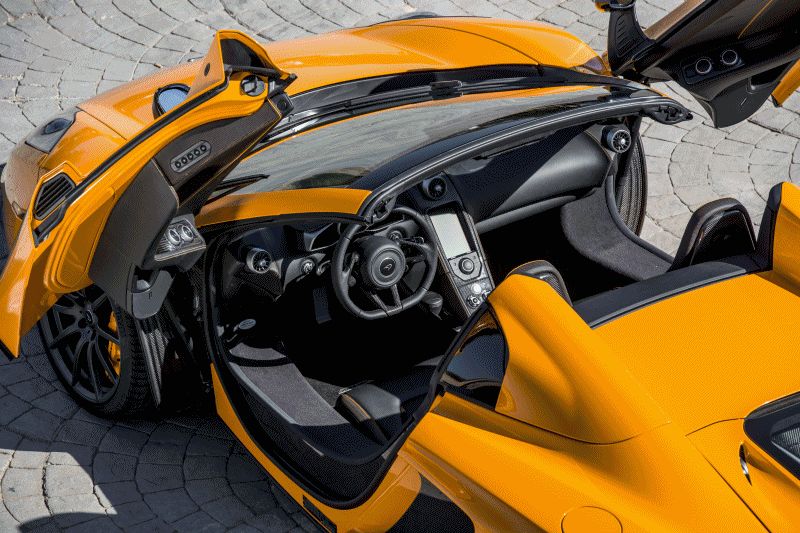 McLaren is hot on the heels of Ferrari in the battle to monetize their racing pedigree with high-dollar sports car purchases. This track battle is much less about lap times - and more about huge cash flow.

McLaren recently announced the addition of five more official retailers, taking the total to 20 dealers across Canada and the U.S. by mid 2014. This is still much less than Ferrari's 49 total dealer count - but an impressive launch for a new brand in the exotic space.
Selling McLarens is not like adding a Saab pre-owned section to your Kia dealer lot. McLaren is justifiably passionate about their brand experience from A to Z, as evidenced by the sterile space-shape of a building that is the headquarters in Woking, Surrey.

The U.S. dealers need capital to franchise, expertise in high-dollar exotics, and a built-in customer base in the regions.

McLaren's new dealers are to be located in Scottsdale, Atlanta, Washington DC, and near the Hamptons in Long Island, NY.
The footprint of McLaren's retailer network is important for cultivating repeat sales to all-star buyers - and for general growth of the brand. While people might buy one 12C from a dealer that is 700 miles away, they would certainly be more likely to buy another if it were easier to browse and sample the latest McLaren models.
Proximity to special events is also important to forge personal relationships with these owners.
How does this compare with Jaguar Land Rover, or Porsche? JLR has about 203 American dealers, while Porsche has about 200 as well.
(Note to JLR: you need about 3X this many dealerships.)
2014 McLaren 12C Spider - McLaren Orange
2014 McLaren 12C Spider - Blue

2014 McLaren 12C Spider - Red
2014 McLaren 12C Spider - Black