As if the G-Class needed any more curb appeal. This is an amazing truck - capable of far more than its most-photographed duties: grocery shopping in Brentwood.
German Special Customs agrees - and has a variety of wide-body conversions of the G-Class in their fleet.

Yes, taste is subjective --  but all are sure to scare just about anyone out of the fast lane in front of you.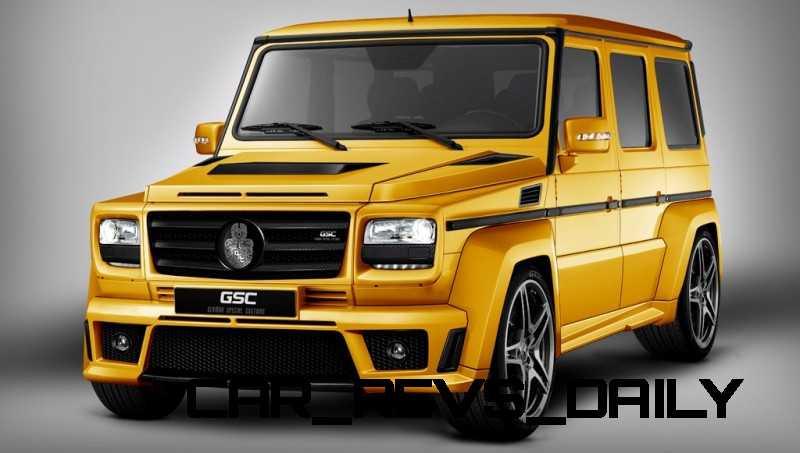 Gold - Mercedes-Benz G-Class by GSC
Silver - Mercedes-Benz G63 AMG by GSC

Red - Mercedes-Benz G-Class by GSC