The 2014 Impala looks amazing in the flesh and on the streets. One might even say it is… "really, really, really ridiculously good-looking."
Even its base trims are very cool and dark up front, with a really solid appearance that is unique and very attractive.
Yes, on a Chevy Impala!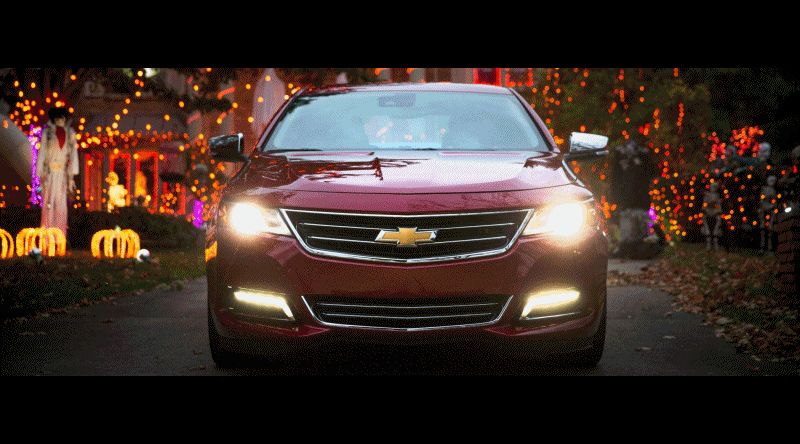 The 2014 Impala comes in three engine options, from the eAssist 2.4-liter up to the 3.6-liter V6 that should be a must for anyone reading this.

The headlights are even quite interesting, which is special at this price point. HID bi-xenons are optional, with LEDs ringing the main beams and white LEDs down below.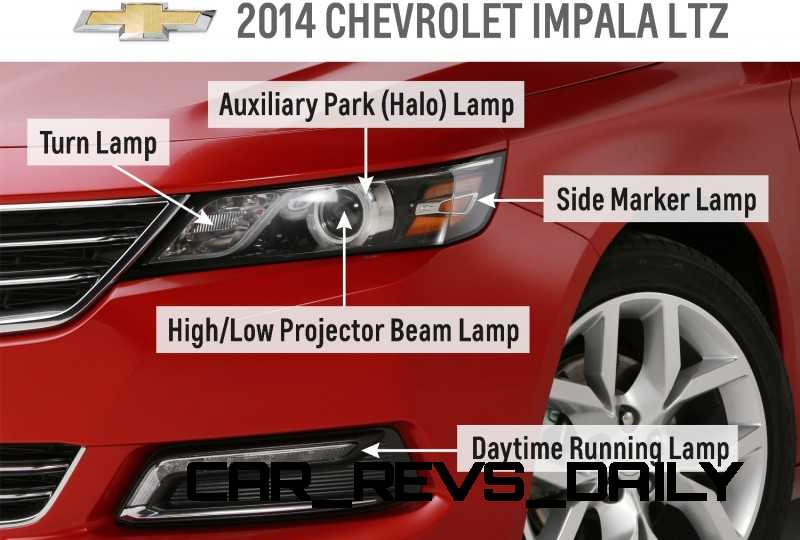 The Impala's lighting is far classier than any Ford Taurus SHO, and makes the Impala look – at first glance, at least – like a viable Audi A6 competitor.
Impala's with the Driver Assistance Package include a special grille style.

Inside, things keep getting even better. Remember complaints last year about Malibu's back seat being smaller than before? Where did the room go?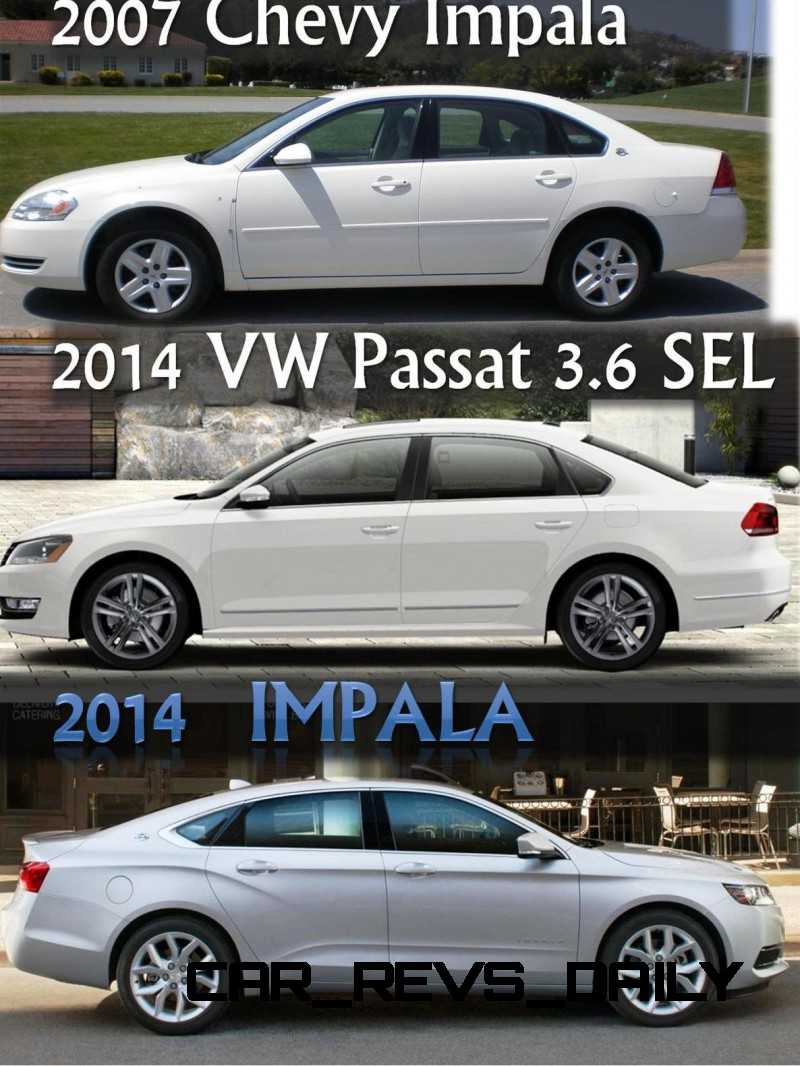 It went to the Impala!  This car is not only extremely wide and long, but inside: every dimension tops the Audi A8 LWB by at least a few inches. Seriously, the Impala is TGrande.
Refinement and rigidity feel nothing like the shakey old Impala, while things are very hushed inside even over bumps.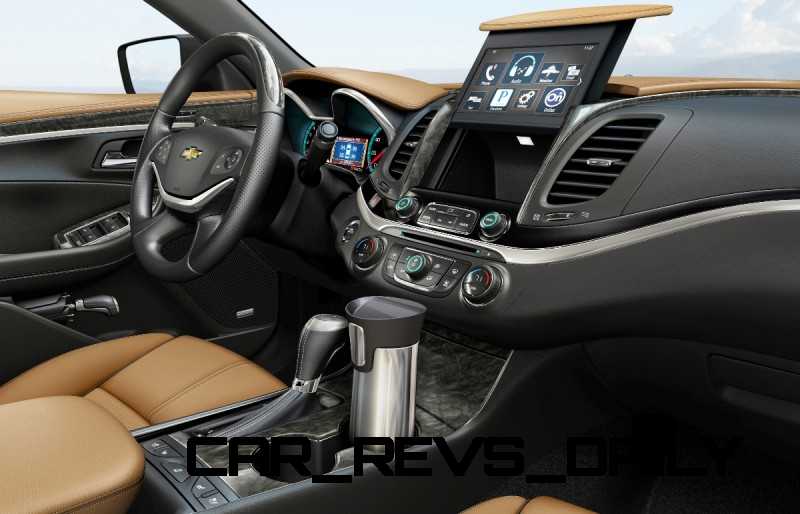 The last piece on this birthday cupcake of a redesign? A trunk of 19 cubic-feet.
That is huuuuge.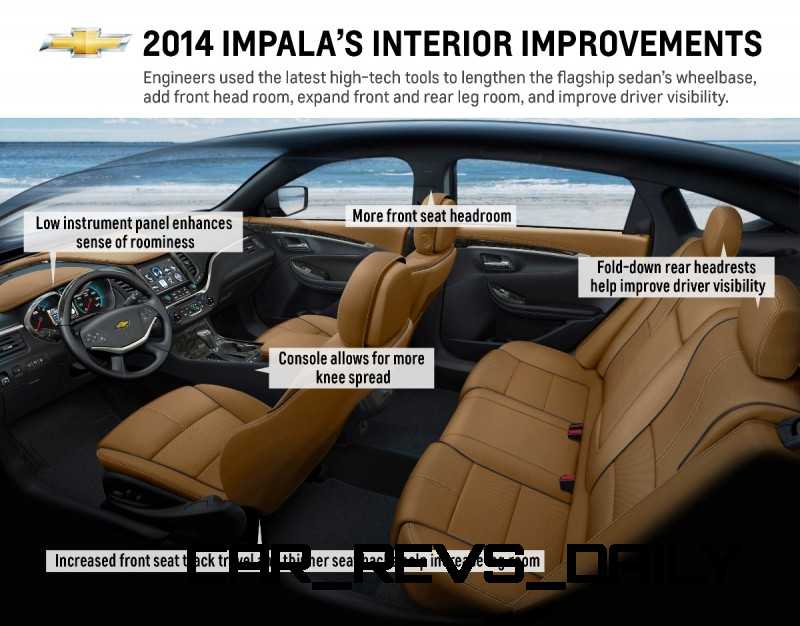 Congrats, Impala — keep up the good work!
A special nod of deep respect for the chief architect of this new Chevy: General Motors Chairman and CEO Dan Akerson.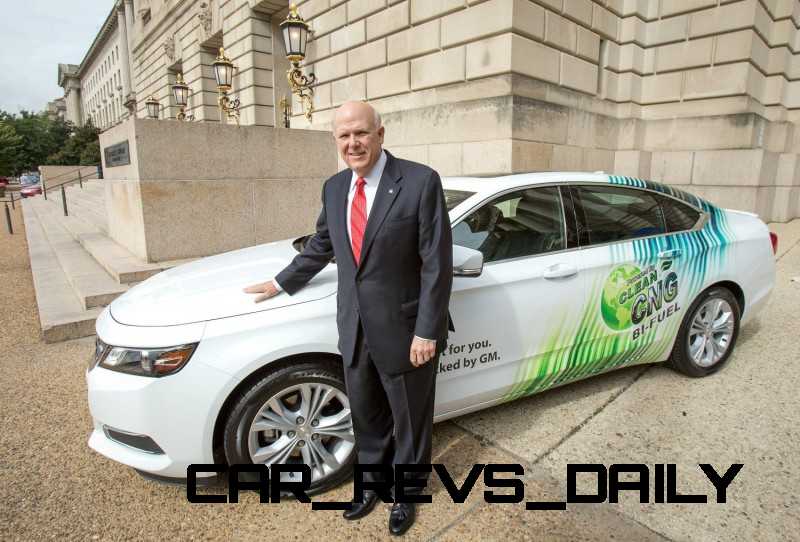 General Motors is better prepared for the future now – via Akerson – than after any other departing GM CEO in memory. A harder job than his over these (often hellish) five years is impossible to imagine.
Congratulations to Akerson and the Chevy Impala are well-earned, to be sure.
2014 Chevrolet Impala – Exteriors