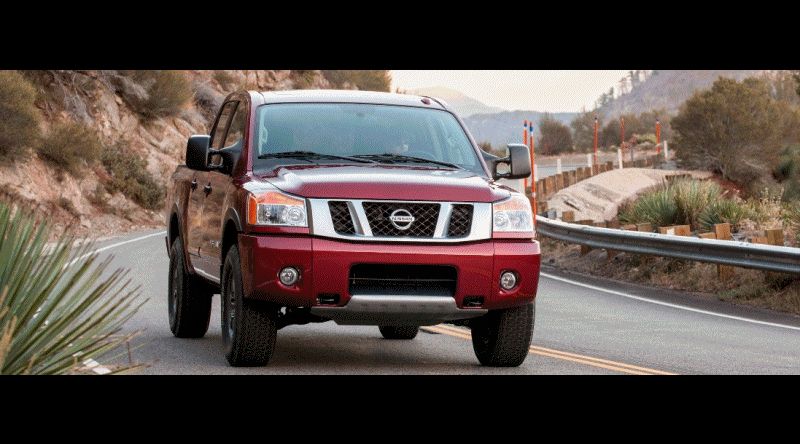 6.8-seconds to 60MPH, 317 horsepower, chain-driven DOHC...
Everyone loves a bargain, and Nissan's 2014 Titan pricing is still $5,000 under the F-150 at all EcoBoost Fords.
Will it get muddy and carry the dogs? The PRO-4X definitely looks like it is having fun 'muddin' out there in Beaumont, Texas.
Reviewing the specs and photos - I have to say I am almost giddy with delight. Did you know the 2014 Titan was so powerful? I assumed at least one level of V6 engine was in the lineup.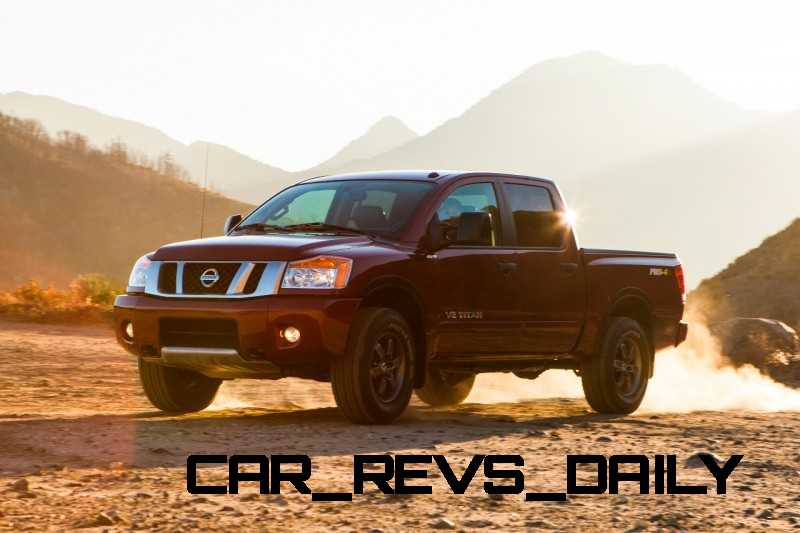 Nope - this is the same Q45-derived, IndyCar-powering, Smooth and Huge engine from all the best Nissan and Infiniti trucks.
The official 4x2 base pricing is $29,200. Shrewd buyers, take your test drives now to get 5.6-liters of V8 where others take a chance with a revvy turbo V6.
The V8 Titan has been on my 'to do' list for some time now.
With news about the next-gen model's Cummins diesel option -- it is only a matter of time before the Titan's list price becomes an opening bid.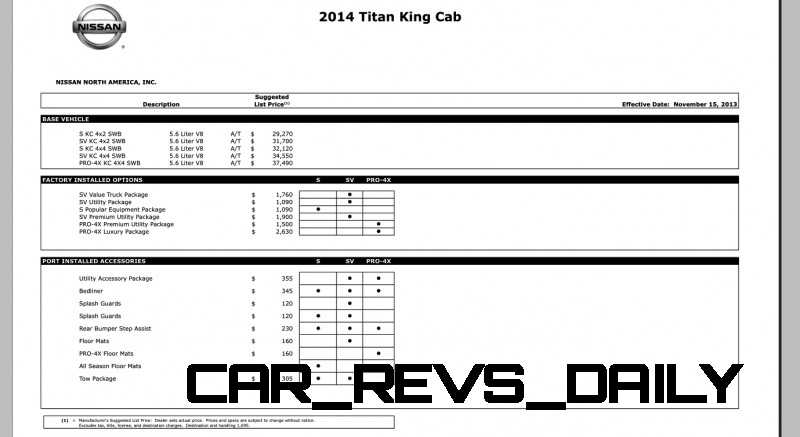 2014 Nissan Titan - Exteriors
2014 Nissan Titan - Interiors