This is a tough opinion to voice, but one that might resonate with some readers who share this frustration.
Here are the key points:
--- The Scion FR-S arguably looks better than the Subaru BRZ inside and out.
--- Even more, it is almost shockingly gorgeous with a 3D Carbon body kit and some aftermarket wheels
--- Scion is a bit cheaper, far easier to find and buy (and service) than the Subaru
--- But where are all the factory mods the Scion supposedly "stands for" ?
--- A purchase and re-badge would be my plan due to lack of any Scion brand loyalty (whatsoever.)


Am I missing something, or being impatient? Perhaps I do not understand the Scion "Pure" buying process, or am not browsing the right parts of Scion.com.

If comments were enabled, I would ask for tips. Alas, here is my rant on how boring the Scion FR-S is -- before spending time and effort customizing it via aftermarket products. 
This is a great sports car. But not everyone wants to take a huge risk installing aftermarket parts. That is the whole point of M3 BMW's and NISMO Nissan's, in my opinion.

Styling is only half the rant: where is the power? Seriously? The Supra's inline-six seems to fit fine in one of the SEMA cars.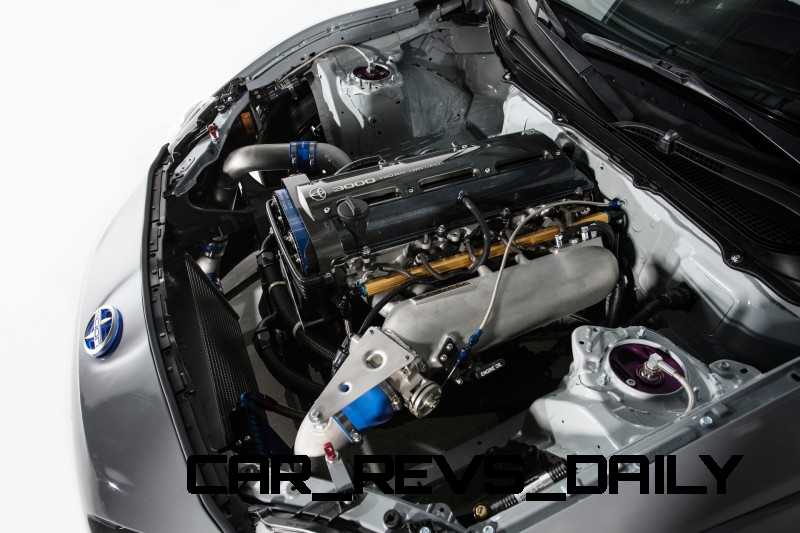 My key issue is: Scion was supposed plan all these factory-supported mods in advance.
That was the only core Scion brand "tent pole."

Lord knows there are plenty of suppliers in the GT86 worl - as seen by Scion's SEMA 2013 line-up below. The GREDDY widebody is extra nice in the hips.
But only 2013 or 2014 Scion FR-S configurator wheel option is... a $45 set of locking lug nuts!?
The new 10 Series FR-S wears the original launch wheels from the GT86 and BRZ. The exact same wheels.
I am available @tommy_burkart on Twitter if you want to comment... or share my frustration!
While on this rant: why is it not called simply the Scion GT86?  Does FRS indicate a "Mid-Rear Sports" or MRS. may be on the way?
2014 Scion FR-S
2014 Scion FR-S - 10 Series
2014 Scion FR-S - With Aftermarket Wheels and Aftermarket Body Kit
SEMA 2013 "Scion Racing" Concepts
Scion FR-S -Original Concept Car