Think you know hybrids? Wait until you get a brainfull of the infographics accompanying the 2015 Audi A3 Sportback e-tron.

This is a plug-in hybrid that primarily runs on gasoline via the handy 1.4-liter TFSI four-cylinder engine. Combined power is quoted at 201 horsepower, but the battery size and efficiency for the plug-in components is not yet available.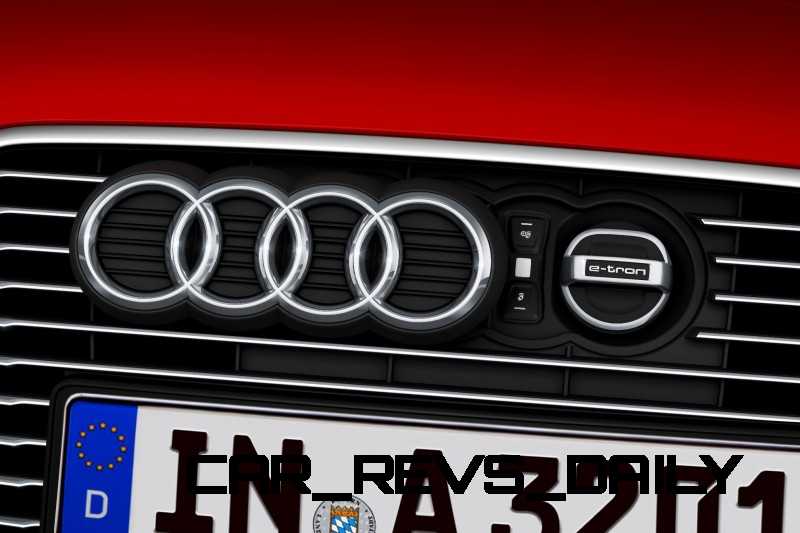 What is clear is this: the e-tron configuration will come initially in the Sportback body style only. This is news versus the executive compact sedan A3/S3 twins, as well as the two-door cabrio.

Full LED lighting will be a feature on the e-tron versus an option across the line, and the styling includes many of Audi's latest turbine graphics for the wheels, grille, and other detailing.
The car looks attractive and compact, with a slippery aero profile and even built-in 4G LTE wireless.

2015 Audi A3 e-tron PHEV - Technical Gallery
2015 Audi A3 e-tron PHEV - Exterior Gallery
2015 Audi A3 e-tron PHEV - Interior Gallery