The Juke NISMO as the turbo sports car of the year?
In this budget range: you bet your alcantara headlining and carbon-fiber diffusers!
The NISMO Juke makes no apologies for being different from the norm. After spending a week with the Juke NISMO earlier this fall, I discovered a fun-to-drive car that is nimble and toss-able in all situations.
It also turned heads like a GT-R on roads filled with boring tan sedans. The unusual headlamp setup of the Juke is brought to life with the GT-R's white LED accents in the lower bumper area.
With the LEDs blazing white, the hood-mounted yellow running lights become even more otherworldly.
A dark tint for the round main beams helps them almost disappear into the rich, deep black paint of the NISMO Juke.
The horizontal slash of light they provide really sets the tone for the rest of the car: blacked-out glass all around, larger and special wheels, red-lined accents across the special bumpers, sills and diffuser. This car is bad-ass in a way that few cars under $25,000 ever are.
Even the Fiesta ST would struggle to attract longing stares from Cayenne drivers, as this pocket rocket did on the highways of Chicago.
Our tester was the AWD CVT model, which brings a sport mode and even a V-spec mode for the AWD.
With all the fun buttons pushed, the Juke NISMO bangs off upshifts, squirts around corners, and brings the whole car sideways under big throttle movements.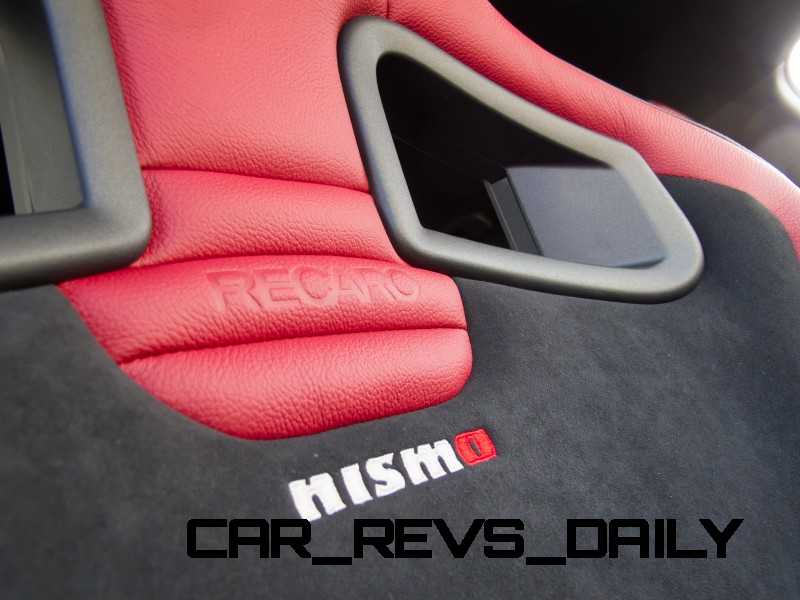 The programming of the NISMO CVT automatic includes pronouced gear changes on heavy throttle, which is very exciting in the car.
The below video is not great quality, but does show a brake-torque launch around a corner, with three sharp upshifts like a DCT box.

It is a total hoot - and a must-test-drive car for anyone considering a Fiesta ST or Sonic RS.
For 2014, the NISMO RS package brings even more thrills in the form of about 20 extra horsepower for the automatic, and up to 215 boosted horsepower for the six-speed manual, front-drive cars.
Either setup is a winner: hot style, great suede sport seats, a NISMO performance bargain.
The Juke NISMO is ripe for more boost via tuning, potentially dropping the sprint pace from the official 6.7-seconds to 60mph for the AWD model down to 6.0-seconds very easily and safely.
The sprint times of the forthcoming RS model are not yet available, but the extra power will ensure plenty of speed on the highways especially!
Exterior Gallery - 2014 Nissan Juke NISMO RS
Interior Gallery - Nissan Juke NISMO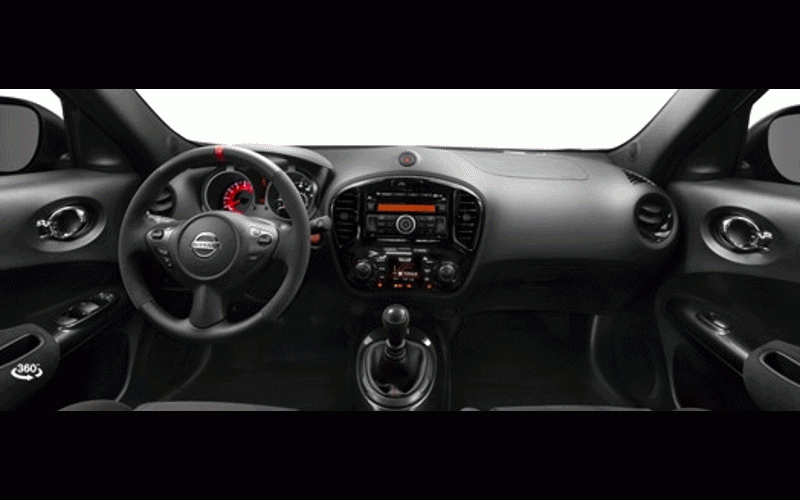 Driven Photos Gallery - Nissan Juke NISMO
Exterior Walk-around Video - 2013 Nissan Juke NISMO