The Viper brings a series of updates for 2014, headlined by the new GTS Anodized Carbon at the top of the podium - and price sheets.
With only 50 copies made, each 'xanodized' edition comes with its own numbered plaque and a custom interior, as well as the tasty matte paint finish.

These options are a shortcut to buying the most exclusive, loaded Viper available.


This is handy - because the SRT team will make your Viper in any of seven million different custom styles!


By volume, the Viper must be the most customizable model in the whole company. The

2014 SRT configurator

is a must, with 3D visuals of any Viper you can fathom.
I prefer the below...


The new colors are Billet Silver and Competition Blue, while the Matte Black and TA Orange are only available on their respective special editions.
Enjoy these images of the latest 2014 Vipers, and cruise over to the

Viper C

onfigurator

to customize your own!

2014 SRT Viper - Exterior Gallery
2014 SRT Viper - Interior Gallery
SRT Viper Rock Music Video
SRT Viper $102,485

SRT Viper with the TA Special Edition package  $118,485

SRT Viper GTS $124,985

SRT Viper GTS Anodized Carbon Special Edition Package $138,885
Wheel Choices Graphic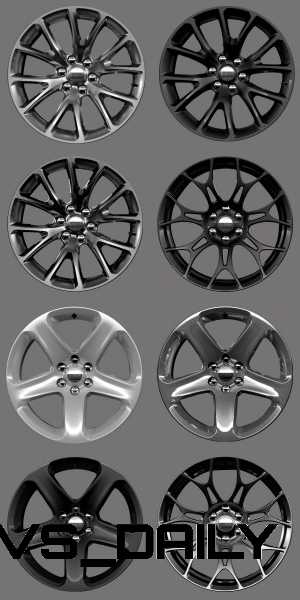 2014 SRT Viper Configuration Options
Some say a vehicle's color defines its owner's personality. For that reason, the SRT® Viper is offered in a wide-ranging color palette, from understated to bright hues to match any persona. The 2014 model year SRT Viper range starts out with two new race-inspired shades: GTS-R Blue and Billet Silver, each drawn directly from the No. 91 SRT Viper GTS-R race car. With each brilliant color, the SRT Viper expresses a very unique statement. Additional colors will be introduced later in the model year.
Adrenaline Red

Billet Silver Metallic

Venom Black

Viper White

TA Orange (TA Only)
Offered at an extra cost:
GTS-R Blue Pearl

Gunmetal Pearl

Race Yellow
SRT Racing Stripes – SRT Viper, N/A SRT Viper GTS
$4,500 Adrenaline Red

$4,500 Billet Silver

$4,500 Venom Black

$4,500 Viper White

$4,500 Gunmetal
GTS Stripes – SRT Viper GTS, N/A SRT Viper

$5,000 Adrenaline Red

$5,000 Billet Silver

$5,000 Venom Black

$5,000 Viper White

$5,000 Gunmetal