The Pathfinder is a real charmer. With lockable four-wheel-drive and seven seats, it checks many boxes right in the first block.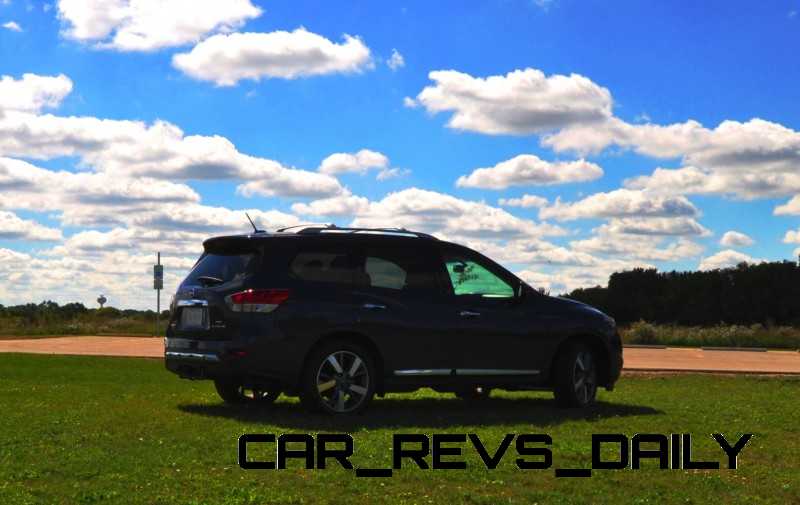 The vastly improved CVT automatic is no longer a sore point, with polite but perceptible downshifts and great cruising refinement and economy.

Powertrain and Towing Highlights
A Hybrid model joins the ranks for 2014, but this press loaner was the loaded Platinum model, which focuses dollars more on luxury and technology in the cabin.
Interior Amenities Highlights
2014 Nissan Pathfinder Platinum - Exterior Sunny Day Animation

2014 Nissan Pathfinder Platinum - Exterior Gallery
2014 Nissan Pathfinder Platinum - Interior Gallery