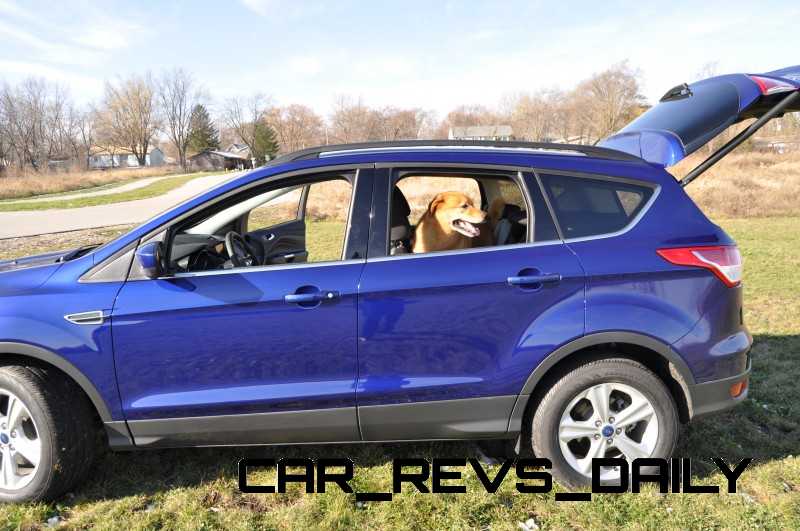 Excited to bring you these exclusive HD driving videos of the 2014 Ford Escape sitting out front this week. The goal was the make these clips much more "watchable."
Yes, Drake was a skilled partner for this day of photos at his local dog park.
HD Video Reviews - 2014 Ford Escape 1.6L EcoBoost
The first video outlines the powertrain and pricing of this extremely affordable and versatile crossover. It also touches on the engine configuration of the FWD 1.6-liter EcoBoost - and its merits versus the base 2.5-liter four-cylinder that also serves duty on fleet-spec Fusion models.

The second video outlines some of the interior features, inclouding the vastly improved smoothness and shift logic of the SelectShift automatic transmission. Also dubbed PowerShift by Ford in some sportier models, this new automatic seems to bring the snap-change speediness of the best DSG-type boxes.
The importance of "programming out" the bugs is clear for buyers.
The Escape is far more relaxed, refined, and silent in slow city driving than ever before for 2014.